Don t spoil next year s summer dairy farmers warned
Don't spoil next year's summer, dairy farmers warned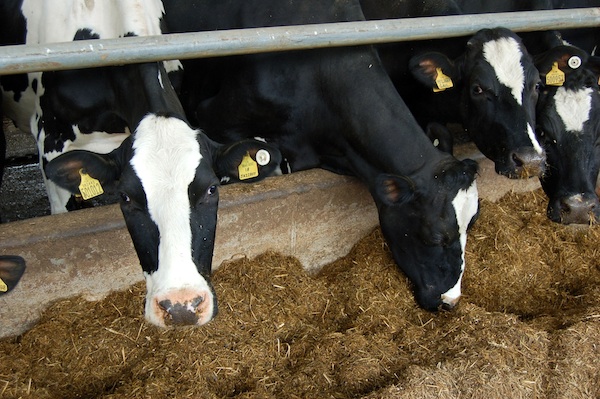 Don't let next year's 'glorious summer' be spoilt by this year's awful one said dairy farmers from Ufac-UK.

Much nutritional advice directs dairy farmers to cut back on nutrient inputs to reduce costs.

"Up to a point this is correct but when that cutting back adversely affects cow performance and longevity, it deserves scrutiny," says Martin Smith, the company's sales manager.

Energy is the major problem. Grass silage ME is 0.5 to 2.0 MJ/kg DM lower than last season with maize silage suffering similarly. Cereals also have reduced energy.

"If one accepts the advice to avoid 'expensive' supplementation then the cow will be under-supplied with energy. She will continue to milk, but at a reduced rate and use up body reserves, which can lead to such metabolic problems as ketosis, elevated BHB (ß-hydroxy butyrate) and NEFAs (non-esterified fatty acids) in the blood, fatty liver syndrome and, possibly, high blood and milk urea levels. These are profit robbers," he says.

He points out that with an energy deficit situation a cow has to lose 0.5kg bodyweight to produce about 2 l of milk. It will also mean that the liver has to process 500g of fat into a form that will provide the energy required — a process that places great strain on the liver and causes by-products such as BHB and NEFAs to escape into the blood stream. These metabolites are well known to have a negative impact on fertility.

Every single day a cow is not in calf — over and above the expected 370-day calving interval — costs £5.50. Loss of body condition contributes directly to an extended calving interval so a mere 30-day increase is going to cost £165 per cow, per cycle, before taking into consideration any veterinary or culling costs, points out Martin Smith.

"All the evidence is that correcting the energy deficit makes more economic sense than worsening it. One sure way of doing this is through the supply of a highly digestible fat source, directly used by the liver, to alleviate some of the pressure on this key metabolic organ. This will ensure that an energy deficit does not develop into a long-term fertility problem that will be haunting farmers next summer," he said.

Download


No comments posted yet. Be the first to post a comment