Environment Agency Wales is concerned for river levels particularly in the east of Wales as large parts of the Midlands and South West England are officially declared in drought.
The move comes as many rivers in those regions are at dangerously low levels and already having an impact on wildlife, although public water supplies are not currently affected.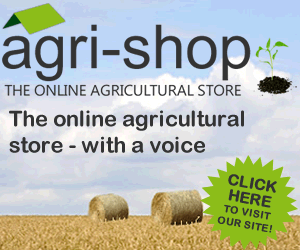 In Wales, although there is also no current risk to public water supply, there is concern that a shortage of water in some Welsh rivers could lead to similar problems for wildlife and the wider environment if the dry weather continues over the spring and early summer.
In south east Wales, The Wye, Usk and the Ebbw are at or near their lowest level on record for the time of year with rivers like the Taff and Monnow also low.
In the rest of Wales most rivers are below normal with the Dee, Clwyd and Ceiriog in north Wales and the Neath and Ystwyth in the south west being exceptionally low for this time of year.
Recent rainfall has only eased the situation slightly after an exceedingly dry February and March.
Rainfall for Wales in March was the 5th lowest in a hundred years, 70 per cent less than the average for the month.
Low river levels cause problems for important species like salmon and sewin when they migrate to spawn. It also intensifies the effect pollution has on other fish and wildlife if there is an incident.
People can help by conserving water and using it as sparingly as possible as it will reduce the amount of water needed to be taken from rivers.
The Agency is also urging people to report any fish in distress or pollution incidents to the Agency on 0800 80 70 60 as a matter of urgency.
Chris Mills, Director Environment Agency Wales, said: 'Most reservoirs in Wales are more than 90 per cent full at the moment so there is no problem with public water supply.
'However, this is only half the story. Rivers in Wales are affected quickly by a lack of rain, and some rivers are now very low despite the recent wet weather.
'Any further dry period could begin to affect wildlife and the wider environment so we are asking people to use water wisely and to help ensure our wildlife is protected.'
Seventeen counties in South West England and the Midlands have moved into official drought status as, although public water supplies are safe, the lack of rain is taking its toll on the environment.
The drought conditions announced today in the Midlands region applies to the River Severn, Trent and Wye catchments in Nottinghamshire, Leicestershire, Derbyshire, Staffordshire, West Midlands, Warwickshire, Shropshire, Worcestershire, Herefordshire and Gloucestershire (not South Gloucestershire or Cotswolds).
"It is important that people are not led into a false sense of security by the recent rainfall. The Midlands is very much in drought which is why these measures, however unpopular, need to be taken." CLA Rural advisor Donna Tavernor said.
"Recent rain may have made grass and crops look green again but it has not helped to grow grain. Wheat and barley, potatoes, salad and vegetable crops will all be affected. If this continues we could have drastically reduced food production. Maintaining supplies to livestock is crucial and let's not forget that it can have a disastrous effect on fish, resulting in both environmental and economic problems"
The drought conditions announced today in the South West Region applies to Cornwall, Devon, Somerset, Bristol, South Gloucestershire, parts of Hampshire and Most of Wiltshire.
The Agency is responsible for balancing the water needs of the public, industry, agriculture and the environment.
It is working with those sectors affected to plan ahead and meet the challenges of the continuing drought conditions in England.
Comments
No comments posted yet. Be the first to post a comment