EU approval of Roundup 'based on bad science' says study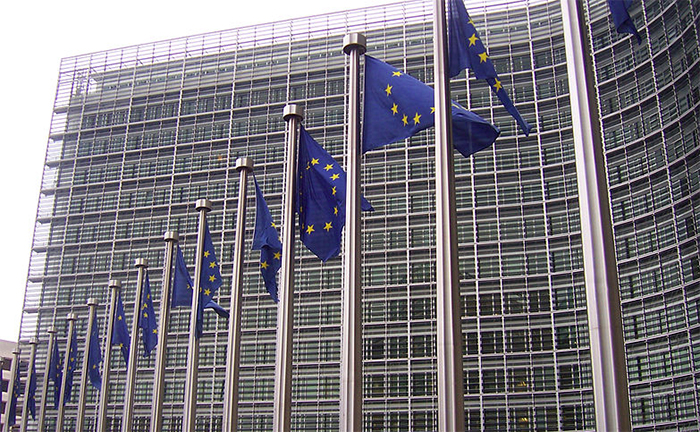 The EU approval of glyphosate, the main ingredient of the herbicide Roundup, is based on bad science, according to a new peer-reviewed study.
The study, published in the Journal of Environmental and Analytical Toxicology, reveals that industry studies on glyphosate dating back as far as the 1980s, including some by Monsanto, showed that the chemical caused birth defects in lab animals.
But German government authorities tasked with reporting on the industry studies to the EU Commission and member states played down the findings, giving a false impression of glyphosate's safety. The EU approved glyphosate in 2002.
Said Claire Robinson, research director at the science policy platform Earth Open Source and a co-author of the study: "The German authorities introduced irrelevant data to 'disappear' significant findings of birth defects and even went so far as to redefine a birth defect as a 'developmental variation'.
"As a result, Germany set – and the EU authorities accepted – a 'safe' level for glyphosate exposure that may not be safe at all."
The new study's findings back those of a separate study published in September by a team led by Professor Gilles-Eric Seralini.
Seralini found increased incidence of tumours, mortality, and organ damage in rats fed with low levels of Roundup and a GM maize genetically engineered to tolerate the herbicide. The levels of Roundup that were toxic were well below levels permitted in drinking
water
and feed and thousands of times lower than have been found in British bread.
In response to Seralini's study, the German Federal Institute for Risk Assessment, BfR, sprang to the defence of the herbicide. BfR cited the industry tests on glyphosate, which it said showed the chemical does not cause carcinogenic effects.
These industry tests, and the German authorities' 1998 assessment of them, underpin the EU's current approval of glyphosate.
The new study is the first peer-reviewed research to analyze the validity of the regulatory approval of glyphosate. The authors of the study have not seen the industry studies, which are kept secret under commercial confidentiality rules. However, they were able to examine the German authorities' report on them as a result of an access to information request to the German government.
While the new study confines itself to birth defects, the German authorities' report shows that the industry studies also indicated a carcinogenic effect from glyphosate. Germany dismissed this effect on the grounds that it does not follow a linear dose-response pattern: the effect does not increase in a straight line upwards as the dose increases.
Claire Robinson said the German authorities' dismissal of the carcinogenicity data was scientifically unjustifiable: "Seralini's study shows that Roundup causes toxic effects in a nonlinear pattern. This is a known feature of chemicals that affect hormones.
"The German authorities' actions show that that citizens cannot trust regulatory claims for the safety of glyphosate, Roundup, and the GM crops that tolerate the herbicide. They must take their own steps to minimize exposure."
The task of assessing industry's studies fell to Germany as the "rapporteur" member state for glyphosate, responsible for liaising between industry and EU authorities. Germany remains in this role and is currently reviewing glyphosate for the EU's 2015 re-approval.
Claire Robinson said: "It's time to overhaul the way in which pesticides and GM foods are assessed for safety. Meanwhile the industry tests on which the approval of glyphosate is based must be made public on the internet."
Download

12-11-2012 17:17 PM | Posted by: Patricia Cobbold
I am really pleased that someone is looking at this. A while ago I sprayed roundup believing it to be safe, the next day my dog ate some of the grass I had sprayed and was violently ill and had to be hospitalised. When I told the vet what had happened, he dismissed my thoughts as rubbish and my dog was treated for pancreatitus instead. When I took him off all medication he became well. Round up, is unsafe for animals and the labels should be changed.
12-11-2012 21:39 PM | Posted by: Meadows
In the future Patricia Cobbold, I would suggest you read the product data sheet!

It provides a clear indication as to use and keeping the area free of animals following application.
13-11-2012 12:59 PM | Posted by: S A M
It's all very well developing GM crops that tolerate glysophate. Monsanto will now have to turn their attention to developing human beings that are tolerant to glysophate enriched crops! Who knows perhaps in bowels of their labs they already hard at work!
13-11-2012 13:05 PM | Posted by: sandy
Meadows, funnily enough all the wild animals in the fields and meadows can't read, nor can the bees and Colony Collapse Disorder has increased dramatically this year, wake up dear.
13-11-2012 13:08 PM | Posted by: Ollie
Seems to be yet another example of a product being promoted by industry that later turns out to be damaging. Remember DDT anyone- so safe you could drink it they said! Why do we put our faith in these 'safety authorities' when they rely on safety data supplied by the company responsible for producing the products? It threatens not only health but out entire way of farming, take a leaf out of Eric Herme's book: http://tinyurl.com/clmj4xv he'll show you the damage Roundup does to his farm and his livelihood- why is this govenment hell bent on pushing GM and it's associated chemical cocktails? Vested interests?
13-11-2012 13:10 PM | Posted by: John Wilson
When local authorities use glyphosate herbicides they do not warn residents that their neighbourhood has been sprayed.

We have no way of knowing if our pet is sniffing/ licking/ eating/ walking on recently sprayed vegetation. My authority, Newcastle upon Tyne, dismiss my suggestion that their spraying policy may be harming pets and humans.

I have good anecdotal evidence that it has harmed dogs in my locality.
Display name

Please enter your name

Email
(optional)
Comment

Please enter your comment

Post Comment


Your comment submitted successfully.Please wait for admin approval.

Some error on your process.Please try one more time.
Trending Now
Viewed
Discussed