EU wheat closed mixed but mostly lower on the day following the release of the USDA report, which was bearish for corn, but bullish for soybeans, sending both scuttling off in different price directions in the US. Nov 12 London wheat closed GBP0.75/tonne lower on the day at GBP203.75/tonne and Nov 12 Paris wheat fell EUR2.75/tonne to EUR260.75/tonne.
The USDA's September supply & demand report didn't cut US corn yields by as much as expected, which gave us a 2012 crop towards the upper end of expectations at 10.727 billion bushels (272.5 MMT) even if it still represents a cut of over 13% on last year.
For wheat the data could probably be called neutral and generally in line with expectations, although it fell immediately after the release of the numbers in sympathy with corn. Russia's wheat crop was cut from last month's 43 MMT to 39 MMT, bringing them into line with other analysts' estimates. Kazakhstan's crop was cut half a million tonnes, although that was balanced by a rise of the same in Ukraine's output.
Closer to home, they cut the EU-27 wheat crop by half a million tonnes to 132.4 MMT (down 3.7% versus 2011/12), principally due to a downwards revision for UK wheat output this year from 15.5 MMT last month to 14.8 MMT this time round, although the latter still looks a little ambitious using an average yield of 7.36 MT/ha.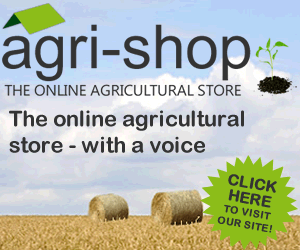 Europe's barley crop was raised 1 MMT to 53.9 MMT, almost 5% up on last year, mainly due to an increase in production from Germany. The UK's barley crop estimate was placed at 5.5 MMT, which is 200,000 MT down on last month with yields seen averaging 5.61 MT/ha.
The EU-27 rapeseed crop was placed 300,000 MT higher than last month at 18.8 MMT, 1.4% down on last year, of which the UK is seen supplying 2.64 MMT, unchanged on a month ago, with yields averaging 3.59 MT/ha.
On a world trade front the USDA increased Europe's share of the world export market by 0.5 MMT from last month to 17.5 MMT, a 1.1 MMT increase on 2011/12. Russia's wheat exports were left unchanged at 8 MMT (63% down on last season), with Ukraine's cut from 6 MMT to 4 MMT (down 27%).
World wheat ending stocks for 2012/13 were cut 0.5 MMT to 176.7 MMT, not as low as the 171.5 MMT that the trade had been expecting.
Falling into line with the USDA estimate, the Ukraine Ministry outlined their intention to cap wheat exports at 4 MMT this season, of which around 1.7 MMT has already been shipped.
FranceAgriMer cut their estimate for soft wheat production there by nearly 600 TMT to 36.1 MMT, although that still represents an increase of 6.2% on last year. Barley output was forecast to surge by more than 30% this year to 11.5 MMT on increased plantings and a 20% rise in yields.
In other news, the euro rose to a four-month high against the dollar today following the news that the German constitutional court this morning rejected a petition to block the European Stability Mechanism (ESM).
Comments
No comments posted yet. Be the first to post a comment