EU has duty to increase production amid CAP row
EU has duty to increase production amid CAP row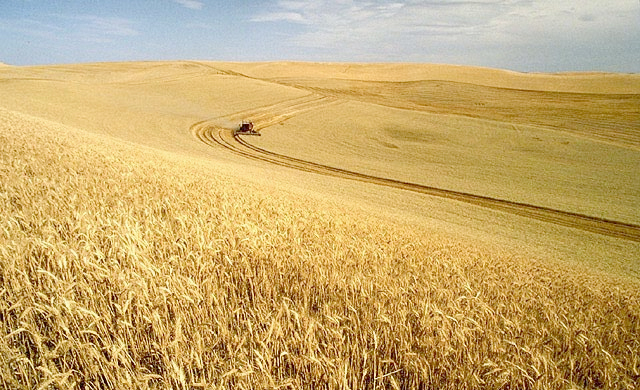 The European Union has a moral duty to realise its production potential after a series of poor harvests across the world has left food prices high, the NFU deputy president said.

Speaking at a gathering of world leaders and agricultural experts gathered in Rome to mark World Food Day, Raymond pointed out that Europe, as the world's second largest exporter has a duty to play its part in ramping-up production to meet growing demand for food.

The biggest challenges are being faced by farmers and consumers in developing countries around the world.

Farming groups have warned that increasingly tight world food supplies mean that both UK and EU agricultural specialists should already be planning a rise in self-sufficiency and establishing structures that avoid the risk of retail shortages.

Under the CAP greening proposals, farmers will need to grow at least three different crops and leave 7% of their land fallow - a policy that critics say could damage food production in the future.

"Setting aside more land for non-agricultural purposes when market signals clearly point to the danger of fully guaranteed food supply soon becoming a thing of the past" said Hamish McBean, National Beef Association chairman.

Farming groups have been urging the UK and the EU to call of the greening plans and have been warning consumers that the most likely development is a strain on world food supplies.

Countries outside of the EU including Brazil, Russia and India all have significant capacity to raise their agricultural output.

But, proposal to leave 7% of land fallow, in areas to be named "ecological focus areas" (EFAs), had "the greatest potential to deliver significant environmental benefits", a Commons committee report said.

"But while we in Europe must do our bit too boost productivity in these regions, we too cannot shirk our responsibility to produce more here, more sustainably" Raymond said.

"That's why we remain anxious about the direction of plans to reform the Common Agricultural Policy, which may hamper our ability to produce more food. If Europe doesn't seek to play a full part in increasing food production in future, global agricultural commodity prices will rise further and the world's poorest people will be hit the hardest, just as we saw in 2008," said Mr Raymond.

"It's not too late for politicians across the EU to take heed of the warning signs. I hope that the disastrous harvests throughout the world, including in the UK, will give reason enough to question the impact that greening proposals such as the proposed 7 per cent ecological focus areas will have on production. Yes, we must ensure that European production is environmentally sustainable, but reverting back to set-aside, a widely derided public policy, is not the answer."

Download
16-10-2012 17:55 PM | Posted by: farmideas
Is it proposed that 7% of ALL farmland will be fallow or set aside? Will farmers be paid extra, on top of the Single Farm Payment entitlements, for this land? Or is the land in question a proportion of the total farmed? The public well understands the hardship and difficulties of many farmers, and will be behind Mr Raymond in his support for further funding for this deprived sector. Farmers can be the forgotten army, striving to feed a burgeoning population against the odds of weather, climate change, and red tape, and we need Mr Raymond and his colleagues to ensure fair play for farming.
17-10-2012 07:39 AM | Posted by: Mark Thompson
Stop mass immigration in Britain. More people = more mouths to feed and more farmland destroyed to build houses.
Display name

Please enter your name

Email
(optional)
Comment

Please enter your comment

Post Comment


Your comment submitted successfully.Please wait for admin approval.

Some error on your process.Please try one more time.