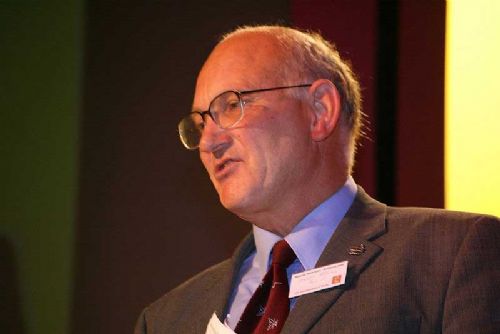 Stuart Agnew
During a debate in the European Parliament on reform of the Common Agricultural Policy, UKIP MEP and Norfolk farmer, Stuart Agnew, has upbraided the European Commissioner for Agriculture, Dacian Ciolos, about the EU's sugar quota system, which is crippling the Tate & Lyle sugar factory in London.
The American owners of Tate & Lyle Sugars may be forced to close the London factory because of EU tariffs on sugar imports. There is a lot of sugar in world markets that the company could buy, but the EU tariff regime prevents them buying it economically. There is a tariff free cane quota but this is far too small for Tate & Lyle.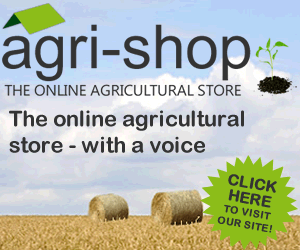 Mr Agnew hammered these points home to Commissioner Ciolos. "It (Tate &Lyle) needs more tariff free raw material. It has got to have that to keep its refinery supplied. At the moment it is slowing down; it is closing at weekends, it is losing its critical mass and it means the costs of refining are becoming uncompetitive and the factory is going to close and you, actually, are the one person in the world who can keep it open. The beneficiaries of your proposal will be the sugar beet industries in France and Germany - not in Britain - because in Britain, we obeyed EU laws and we closed factories three years ago, and those factories cannot be rebuilt by 2015."
Mr Agnew continued his attack: "Tate & Lyle have asked you to visit them, to come to that factory in London and see for yourself how efficient they are, but as yet, as I understand it, you haven't answered their invitation. I have written to you on this subject and I haven't had a reply as yet. It would appear you are completely indifferent to the situation, which I think is scandalous because the UK is one of the few countries in the EU which is a net contributor, those contributions come from taxpayers. Employees of Tate & Lyle are taxpayers, who have been pumping money into the EU and this is how they are being repaid."
The Commissioner responded by attempting to blame Tate & Lyle's company strategy, failing to acknowledge that EU quotas were the instruments that changed the supply and price landscape.
Tate & Lyle Vice President for EU Affairs, Gerald Mason, rebuffed the Commissioner's response: "The answer is the predictable one he and his officials give - that their forecasts of cane imports doubling were only that and you cannot hold them to it if they were not subsequently correct.
The bit they conveniently miss is that their whole policy was based on this forecast and, in particular, the abolishing of our import quota (the right we had to import cane sugar to run our factory). Their logic was that, with imports doubling, there would be no need any more for an import quota as there would be plenty enough sugar for everybody in Europe who wanted to refine."
Comments
10-06-2012 13:57 PM
| Posted by Roger Welsh
So France won't close their factories!! They stopped import of British Beef, they were fined and never paid.

Why do our politicians/civil service want to crucify our Country?
10-06-2012 19:26 PM
| Posted by Frances Fox
Yet another knock to bring Britain down by the EU dictatorship. Unfortunately the "Enemy Within" will allow it to happen despite the consequences to the people in this country. Yet Britain is still expected to bail out other countries whilst ours is being destroyed stealth by stealth. When their job is complete what other country will help ours?
10-06-2012 20:08 PM
| Posted by Helena Pigott
What I cannot understand that our politicians go along with all these regulations, and why the daily paper dont inform the nations of all the firms are shutting, or laying people off, which will happen if the sugar refinery shuts. I want to know what there is in it for the all political parties as not one wamt to come out of the E.U. I have never belonged to a particular political party, but have recently joint UKIP they seem to be the only party informing the public of what is happening to our country. I believe it is about dominence, not achieved through war twice, but now financialy, and nobody is doing a thing about it. Come on Daily papers shout about it and be heard, we on;y seem to come out fighting when our backs are against the wall, time is now.