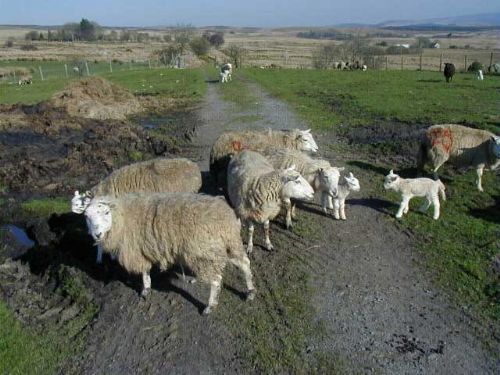 Children in the West country are being reminded about the potential dangers of farm animals and playing in the countryside ahead of the Easter school holidays.  
As part of its 'FarmSafe for Schools' project, rural insurer Cornish Mutual has produced a new set of guidelines for youngsters to avoid the risk of death or physical injury whilst spending time outdoors or near animals.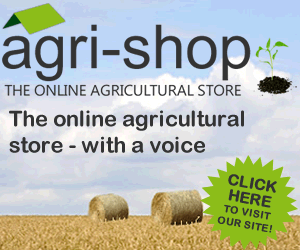 An average of four children a year are killed in Britain whilst taking part in agricultural activities and in the past ten years, 45 children have died on farms and another 400 have been seriously injured, according to the Health and Safety Executive (HSE). 
With the weather conditions improving due to the start of spring and the clocks going forward at the end of this month, many children will spend more time outdoors. The company is now urging parents and guardians to keep a closer eye on youngsters and supervise them wherever possible. 
Alan Goddard, managing director of Cornish Mutual, says: "I think it's widely believed that those children who grow up in the countryside and on farms understand the risks, but that's not always the case. In fact, the statistics show that when it comes to fatalities most involve farming family members. Children can be killed or seriously injured by incidents that may not necessarily cause serious harm to adults, so it's about being aware of this. By following basic safety guidelines and properly supervising children, many of these risks can be dramatically lowered." 
The practical advice, aimed at children between the ages of 5 and 11, includes a reminder about the content of the 'Countryside Code' and what to do in an emergency. There is also information about good hygiene and how to reduce the risk of being infected by naturally-occurring diseases carried by farm animals, such as E.coli. 
Vicci Gillam, teacher at Crowan Primary School in Camborne, Cornwall adds: "Being a rural school, keeping our children safe in the Cornish farming countryside is very important to us, as this is a very real danger that they will encounter on a regular basis. The 'FarmSafe' project is an excellent way to make learning about this important issue fun and interesting for our students. The 'FarmSafe' website provides realistic and interesting activities that help the children to learn about the dangers of rural Cornwall." 
Rob Pearce, Principal Inspector of Agriculture for the Health and Safety Executive (HSE), says: "Farms are ultimately workplaces not playgrounds, but they are great learning environments for children and it's important that this is encouraged in a safe and responsible way through initiatives like this." 
There have been a number of incidents where people have been injured or killed by cows trampling, crushing and charging while trying to protect their new-born calves in recent years.  
Many farms and parts of the countryside have public rights of way across them. Cornish Mutual is offering guidance for children who might cross fields or other farm areas where animals are kept. 
Alan Goddard adds: "The best advice is to steer clear of cattle. We know that cows can be potentially aggressive or unpredictable during spring and members of the public, including children, can be harmed particularly if the animal feels that it is being threatened. Approach animals from the front, move slowly and quietly keeping dogs under close control, keep calm and do not panic or make sudden movements." 
Cornish Mutual's 'FarmSafe for Schools' initiative is a free online teaching resource which includes downloadable lesson plans, worksheets, teaching notes, activities, presentations and posters that can be used in the classroom.  
Linked to Key Stage 1 and 2 of the primary school curriculum, the project has been developed by education experts and health and safety consultants. 
Over 1,300 primary schools across Cornwall, Devon, Somerset and Dorset have been approached to take part in the project and there is still time to get involved. Each school has received information on how to access the teaching materials and a poster to display in the classroom.
Comments
No comments posted yet. Be the first to post a comment