At the time of writing, Friday 17th February very little has changed since my last report. The overall market still remains strong, reflecting the current on-going reduced availability of colony egg. This continues to be made worse by the fire at a major packer which has reduced their availability of colony egg.
Sales through promotional activity have increased, and packers have this week focused on increasing stocks ahead of Pancake Day; prices have risen accordingly. The better weather conditions will start to improve the situation after Pancake Day, before packers need to refocus on building stocks again ahead of an early Easter, but this task should be increasingly easier bearing in mind the underlying increase in the colony supply base over the next few months from the current low supply base.
The two-tier pricing between continental and UK egg has resumed, but imported prices continue to rise despite the favourable currency position and the gap is narrowing between the two. The availability of egg from the continent continues to be disrupted by the new legislation and the lack of compliant egg to export to meet the UK Wholesale market short-fall. Wholesalers are struggling with their sales on the current price levels.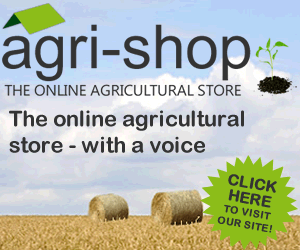 On the free-range side, there is still a surplus in the market going into February, but ahead of Pancake Day this volume is being absorbed by increased retail sales. The availability issue continues to be predominantly on the colony side, and increased prices for these are in turn pushing up prices for free-range egg. After next Tuesday, it is anticipated that surpluses will again appear in the market until stocks need to be increased by packers ahead of an early Easter.
The UK processing sector continues to suffer from low demand particularly on colony egg. This is starting to show signs of improvement for March, but processors still have sufficient stock overall with little 'spot' demand for seconds. Demand for processing egg from the continent continues to impact this market.
Availability of mainly small colony egg for boiling continues to be affected by competition for this egg from packers and wholesalers, in the absence of availability of larger sizes. The new production of colony egg coming on-stream in the UK , and the overall demand easing back on larger sizes will increase availability for this sector. The continent will soon have finished their egg painting season, which will increase the availability of small egg within Northern Europe.
The latest position on non-compliant egg remains unclear, with two separate markets operating, but once availability of compliant egg starts to rise and prices start to fall, it will limit even further the demand for the non-compliant egg and lead to producers curtailing their production.
Comments
No comments posted yet. Be the first to post a comment