New membrane technology means natural gas production is now a viable route to revenue growth on UK farms.
The developments mean much smaller plants will become commercially attractive – making farm-scale biomethane production feasible for the first time.
EnviTec Biogas has launched the new technology under the EnviThan brand using components developed by Evonik.
John Day, UK Sales Manager at EnviTec Biogas UK, said: "Until now, natural gas AD plants needed to have an output of about 4MW to be viable.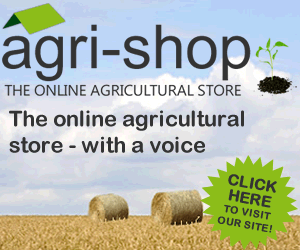 "With this new technology, plants of around 1MW will become a sound investment, and that brings biomethane production well into the reach of many farms.
"Another advantage is that the process doesn't need chemicals or water, which makes EnviThan more eco-friendly and less expensive than other methods.
"Producing natural gas is now a viable alternative to other AD systems. The gas can be sold directly into the grid or it can be used to produce heat on the farm itself under the Renewable Heat Incentive.
"Not only that, the digestate produced at the end of the process is an excellent and marketable fertiliser, while biomethane production demonstrates your environmental credentials to major buyers."
Previously, using AD to produce biomethane clean enough to feed directly into the grid was costly and only viable on larger-scale plants.
Jürgen Tenbrink, Technical Director at EnviTec Biogas AG, said: "These hollow-fibre membranes clean the raw biogas particularly efficiently. This results in high-purity biomethane."
The membrane technology makes use of the different sizes and permeation speeds of gas molecules. Carbon dioxide molecules are smaller than methane molecules, so they pass through the membrane much more quickly.
The methane stays on the high-pressure side of the membrane, while the CO2 molecules in the biogas pass through.
Mr Day added: "The UK's natural gas supplies are vital to industry, and the less dependent we are on imports the better. The Government has said anaerobic digestion could account for 50 per cent of the country's natural gas in the future, and EnviThan can only help those aspirations."
EnviTec Biogas UK plans, builds and services anaerobic digestion biogas plants on farms across the country. It supplies and maintains both the plant itself and the gas upgrading equipment.
Comments
No comments posted yet. Be the first to post a comment