The Environment Agency has been accused of hiding behind an 'Act of God' excuse for failing to tackle the continuous overflow from Cylwedog Dam, said by local people to have been going on for about three weeks before the recent floods.
Failure to control the Clywedog Dam overflow system was a major contributor to the serious widespread flooding which devastated crops and put livestock in danger along the banks of the River Severn, said NFU Cymru.
"In the Upper Severn Valley, we have had the protection of the Clywedog Reservoir which I must say, for the last five years, has been run very well to alleviate flooding" said County Chairman Edward Chapman.
"It is controlled by the Environment Agency with the remit to supply water to the Midlands via the River Severn and to alleviate flooding. This is controlled by an Act of Parliament, designed to ensure that the water level is kept down so that there is enough storage space for heavy rain. So it was alarming to hear local reports that the dam had been left to overflow for the last three weeks or so. The forecast heavy rain duly arrived and the Clywedog Dam continued to overflow and offered no protection to anyone along the Severn Valley to Shrewsbury."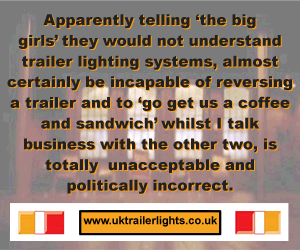 "We moved our cattle away from the river pasture, which was then flooded with a lot of rubbish left on it. Fences were damaged but we were luckier than many of the farmers who had silage crops flattened and contaminated by the dirty flood water.  I know of one farmer who has lost 30 acres of maize." 
"So why did the Environment Agency not regulate the Clywedog Dam for the benefit of all people downstream? The Agency always seems to hide behind "An Act of God" to explain a flood when in this case it should have acted itself well beforehand to reduce the water level." 
"In the west of Powys last Friday, there was a cloud burst that delivered a month's rain in 24 hours, according to the weather report.  As well as leaving a lot of damage for householders and holiday parks to clear up, this event also wreaked havoc on farmers' crops and was a dire threat to livestock. The Dyfi Valley too experienced a lot of flooding after the heavy rain," Chapman said.  
NFU Cymru has raised the issue directly with Chris Mills, Director of Environment Agency Wales and also with Russell George AM and Glyn Davies MP.
At the Union's request, Mr George is to ask a question about the overflow later this afternoon in the Welsh Assembly.
Comments
No comments posted yet. Be the first to post a comment