04-06-2014 08:32 AM
| News
The Farmers' Union of Wales revealed today it has worked with local MP Glyn Davies to organise an event in the Houses of Parliament on Wednesday June 11 to high
light
the "hidden gems" of Montgomeryshire.
Montgomeryshire Day will promote local businesses and producers and show MPs and their staff from across the UK what the area has to offer.
In addition to samples of delicious local meats, drink and cakes, many of the region's picturesque tourism destinations will be showcased.
The companies exhibiting include Ifor's Welsh Wagyu; Neuadd Fach Baconry; Berriew Cider; Doodlebakes; Monty's Brewery; British Wool Marketing Board; Gregynog; and Montgomeryshire Spring Water.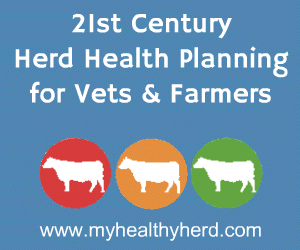 Exhibitors and other guests, including nearly 40 FUW staff and members led by national president Emyr Jones, will be travelling to London for the event and they have been invited to a special reception in the House of Commons on the evening of June 10.
FUW county chairman Alwyn Vaughan said the union's Montgomeryshire branch was de
light
ed to have the opportunity to work alongside Glyn Davies in order to show and promote the diverse nature of Montgomeryshire.
"The exhibition in Parliament will show many of the hidden gems of Montgomeryshire such as the landscape, businesses and tourism."
Mr Davies said: "Montgomeryshire Day will be an exciting and unique event that will promote some of Mid Wales' finest local produce, and provide MPs with the chance to learn more about the area's organisations and businesses.
"I am very pleased that many companies from Montgomeryshire will be joining us in Westminster in order to showcase their products and activities. I would also like to thank the FUW, who have been instrumental in putting this prestigious event together.
"Montgomeryshire Day will be a great chance to celebrate all things Montgomeryshire!"
Comments
No comments posted yet. Be the first to post a comment