24-02-2012 14:20 PM
| News
The Farmers' Union of Wales today welcomed an official assurance that the Welsh Government's farm liaison officers can continue to attend evening meetings with farmers and that any changes to the service will be in addition to, and not instead of, present arrangements.
The union's concern that liaison officers were not allowed to work in the evenings were raised with deputy agriculture minister Alun Davies by North Wales AM Llyr Gruffydd during a recent Senedd debate on regulation in the agricultural industry.
"Due to farmers' working practices evening meetings provide the best opportunity for liaison officers to get their message across to the industry," said FUW president Emyr Jones.
"But when these officers, who provide such a vital service to the industry, are stopped from attending it causes practical problems for farmers wishing to obtain their advice."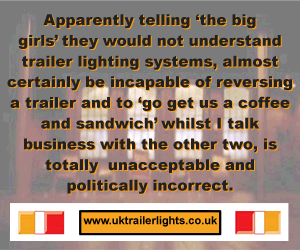 Responding to Mr Gruffydd's enquiry, Mr Davies said senior officials within his department had not given instructions that staff in the Farm Liaison Service (FLS) must not conduct evening meetings.
"The service recognises that the working practices of farmers in Wales, the farming unions and agents are such that for many evening meetings provide the most convenient solution.
"It is fair to say that the FLS has not been able over recent months to undertake quite as many evening meetings as it has in the past due to competing priorities - most notably in respect of the comprehensive support arrangements the Welsh Government has put in place for farmers considering joining Glastir."
On future FLS plans, Mr Davies said Gareth Williams' recently-published Working Smarter report on red tape in the industry concluded the FLS provides an excellent service and the team should be significantly increased in size.
"I will be looking at new and different ways of delivering this excellent service in the future and will make a statement on any changes that I make. However, I would like to confirm that any enhancements to the service will be in addition to, and not instead of, present arrangements."
Mr Jones said: "The FUW welcomes Mr Davies' response on this issue and the commitment to maintaining and enhancing the Farm Liaison Service in the future."
Comments
No comments posted yet. Be the first to post a comment