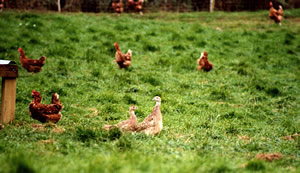 I was recently asked by a free range producer how concerned he should be about the increasing number of game birds visiting his site at this time of the year.
I suppose the stock answer is that you should always try to see your site as a fortress and repel all boarders.
Clearly, any visitors (two legged or four legged) should be considered as a hazard, but the important thing is how much of a risk they constitute if they do arrive on site.
When thinking about game birds, we are mostly talking about pheasants and French red-legged partridge unless you are fortunate enough to live in an area where the more endangered English grey partridge still have a foothold.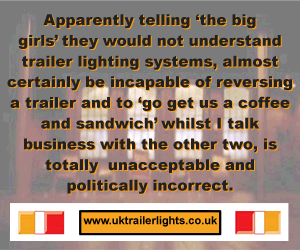 Game birds, like your own birds, are susceptible to a whole range of parasites, viruses and bacteria. It is true to say that keeping semi-wild birds in captivity during rearing is likely to causes stress and help precipitate disease. When birds are then concentrated into a short rearing season, stories of big disease problems often abound. Releasing such stock is then certain to start a few alarm bells ringing.
Interestingly, a converse observation is that even truly wild feral birds with less obvious stress and no high stocking density still seem to suffer from a number of the same conditions. Also, in fairness, one must point out that there are a lot of very well managed estates and rearing enterprises.
But what diseases are we talking about? Game birds can be affected by or at least susceptible to some or all of the following:
Mycoplasmas Pasteurella ILT
Parasitic gut diseases Tuberculosis Newcastle disease
Blackhead (Histomonas) Coccidiosis Infectious bronchitis
Salmonella Aspergillus TRT
The end result is certainly a long list of hazards, but is it really a risk? A number of the infections of game birds are species specific, ie they affect pheasants or partridge only and can't cross the species barrier to your poultry. This is the case for the game bird coccidia and some other gut parasites.
From the list, looking at those that are a potential danger to the birds, I would split them into two broad groups:
1 Those spread by faeces/droppings, eg Salmonella, Blackhead, Tuberculosis and some strains of Newcastle disease. Here you really need to have severe contamination of a feed source or ground regularly foraged by your birds.
2 Those bugs spread by aerosol (sneezing or on the wind). Here examples would be Mycoplasma, TRT, Newcastle disease, Infectious bronchitis and ILT. Again, fairly intimate contact is needed to spread infections which are not likely to last very long outside the birds.
So my answer to my friend's question is that there is at least the theoretical risk of a number of infections which game birds carry which you would much rather not have in your birds.
The occasions when this occurs in practice appear to be very few. From the rather frightening list, my top three of possibles would be Mycoplasma, Blackhead and Salmonella. However, on the basis of the fact that common things are common, you should be much more concerned about vermin, people and other chicken flocks, either in the area or coming onto your site.
So, in keeping with current jargon, the best approach is to do a HACCP analysis. Here, the hazard is game birds and the bugs they can carry. Your critical control points are methods of discouraging birds from entering your premises.
Good fences are a must, especially if your land borders good sheltered covers for game birds. Although game birds can obviously fly, they are much more likely to trundle along the ground when foraging. Therefore, a good fence from ground level will at least discourage, if not prevent, their entry. Secondly, do not give such birds access to a feed source within your paddocks. Although scratch feeding and food stations in the paddock are good at encouraging more ranging of your own birds, they also work just as well for the unwelcome visitors.
Obviously, we have discussed HACCP in relation to general biosecurity on your farms in previous articles and, as the winter approaches and the game birds move into the freezer or the trophy cabinet, don't forget that other wild birds tend to look for shelter and good food sources as the temperature drops. Pigeons, ducks and even other seabirds have been shown to be carriers of bugs as frightening as virulent Newcastle disease and Avian Influenza so you need to treat these visitors seriously. To summarise:
· Don't encourage any wild birds to your premises.
· Avoid siting paddocks close to open water which is usually a haven for migrating ducks and other seabirds.
· Check fences to ensure that your birds don't get out and other birds can't get in.
· Do not give wild birds access to poultry feed.
· Clean up all feed spillages as soon as they happen.
· Don't forget to tighten up on your vermin control for rats and mice but making sure your birds don't have access to the bait.
· Don't forget the two legged vermin and make sure that all visitors to your farm
follow your biosecurity rules and wear appropriate protective clothing.
· Don't get paranoid. Game birds are usually a big potential hazard but a low risk.
Comments
No comments posted yet. Be the first to post a comment