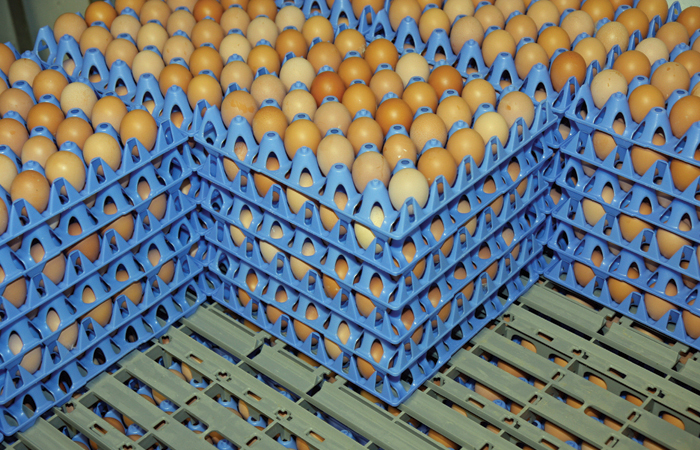 Recent statistics indicate that the decline in demand for free range eggs may be slowing down.
Noble Foods chief executive Peter Thornton told the British Free Range Egg Association (BFREPA) that retail data obtained by the company showed that the rate of decline for the latest four-week period was two per cent compared with a four per cent decline over the last 12-week period, although he indicated that it was probably too early to draw any solid conclusions from the figures.
"I think there are a lot of free range promotions on at the moment. Whether that had a part to play I don't know. It is difficult to know," said Peter, who said he was still concerned about the free range egg market. At the Pig and Poultry Fair earlier this year he warned that there had been a "seismic change" in the retail egg market in the last six months, with demand for free range falling and sales of cage eggs increasing.
He said that a year earlier free range accounted for 53 per cent of all volume sales in retailers. That share had fallen to below 50 per cent and free range was declining at the rate of five per cent per annum.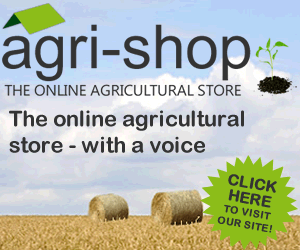 At the same time, cage was growing at the rate of 20 per cent in the major retailers. He said the industry needed to be very cautious about any further expansion of the free range flock - warning that it could enter a permanent cycle of boom and bust unless care was taken - and he called on the industry to come up with a plan to control the size of the national laying flock to match consumer demand.
At the London conference of the International Egg Commission (IEC) he told BFREPA that his concerns about free range had not changed despite the recent retail figures. "I am still concerned. Nothing has changed," he said. Many fear that the difficult position of the free range sector could become even more apparent when the current shortage in cage production is filled. Free range eggs have been cascaded down into value egg, but are likely to be displaced as more enriched cage production comes on stream. Peter said, "As more and more colony is introduced the free range surplus will come out more and more." He added the latest chick placing statistics were a matter of concern for the industry.
According the Department for Environment, Food and Rural Affairs (Defra), the number of commercial layer chicks placed in United Kingdom hatcheries in July this year was up by 18 per cent compared with the same month last year.
The actual figure for chicks placed was 3.5 million compared with three million in July 2011 and the 12-month moving total to July 2012 has increased to 33.5 million. The July increase follows two months of falls in May and June, although the number of chick placings in April was 31 per cent higher than the figure for April last year.
The statistics for layer eggs set also record increases. The figures for June were up nine per cent year-on-year from 7.5 million to 8.2 million. For July the increase was 17 per cent - up from 7.7 million in July last year to 9 million in July this year. The 12-month moving total is now up to 95.8 million.
John Campbell, who was also attending the IEC conference, said there were still too many free range eggs on the market. He described the market for free range as "steady but not improving" and, like others in the industry, he said that the big growth at the moment was coming in the cage egg sector. John had some criticism for politicians who had been handing out free range grants. "Production and marketing grants have created a severe challenge," he said.
With free range egg producers sustaining heavy losses because of high feed costs and depressed prices, the British Free Range Egg Association (BFREPA) has been pressing supermarkets to respond to the crisis in the egg sector by paying producers more for their eggs.
The most recent BFREPA costings show that free range producers are losing nearly £2 per bird on their flocks, with organic producers losing nearly £5 per bird.
Waitrose recently responded to the sector's financial problems by raising prices for its Columbian Blacktail producers - 10 pence per dozen for graded organic eggs and eight pence per dozen for free range eggs. BFREPA chairman John Retson is urging other major retailers to follow the example of Waitrose and BFREPA has launched a campaign to raise awareness amongst consumers of the problems facing free range egg producers.
One former supermarket boss, Sir Terry Leahy, who was at the helm of Tesco as it grew to become the largest retailer in the United Kingdom and the third largest in the world, was at the IEC conference speaking about the retail sector generally and Tesco in particular. BFREPA took the opportunity to ask him his views on the current retail prospects for free range eggs.
Sir Terry was reluctant to go into detail on the subject, as he said he was no longer at Tesco and did not know the up-to-date statistics, but he said it was understandable in a recession that people would seek out a value alternative. However, he said, "I think we should wait for the consumer recovery and see how demand settles down."
Whilst Defra statistics show that throughput of UK produced eggs through the country's packing stations was down by 8.2 per cent overall year-on-year in the second quarter of 2012, the smallest decrease was in free range - the sector that is experiencing a decline in demand.
Organic was down 32 per cent year-on-year, barn was down 21 per cent, cage fell by 7.4 per cent and free range by six per cent. Andrew Joret, chairman of the British Egg Industry Council (BEIC), has said there are still too many free range eggs on the market. "Free range is a continuing concern for us because demand is shrinking - and that is something that none of us expected to happen," he told BFREPA. He said the egg industry needed to produce just enough free range and nothing more.
Comments
No comments posted yet. Be the first to post a comment