Farm income figures for Wales have shown an average increase of 15% coming from business income across all farm types.
"I am encouraged by these figures and the positive headline performance across the different sectors is undoubtedly good news, a marked change from the decade-long lows we witnessed before 2008" said NFU Cymru President Ed Bailey.
"It is profitability that underpins industry confidence and generates investment in the whole supply chain, which in turn boosts the Welsh economy by creating jobs and economic growth. Profitability is also vital if, as an industry, we are to attract young farmers and new entrants into agriculture."
The newly released figures cover the period up until the end of February 2012, are in stark contrast to the 2010/2011 figures which showed a 22% fall.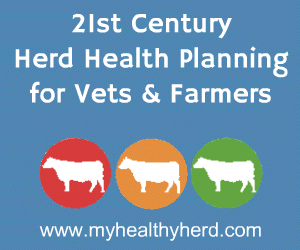 But farming groups have warned the agricultural sector that a difficult winter lies ahead.
Poor harvests have lead to many farmers dependent on buying in feed for their animals with the price of concentrates having increased by 20 to 30%.
Bailey said that, with the increase in the strength of the pound against the Euro, the value of the Single Farm Payment would also be down this year by around eight per cent, another factor certain to hit future farm profitability.
"This week we heard from the Deputy Minister Alun Davies' office that 91 per cent of farmers in Wales will receive their Single Farm Payment on the first day of the payment
wind
ow" said Bailey.
"The Deputy Minister and his staff are to be congratulated on this excellent achievement because such prompt payments are certainly a considerable help to managing cash flow on the farm. I now very much hope that the remaining nine per cent of farmers will be paid by the Welsh Government in the very near future."
Comments
No comments posted yet. Be the first to post a comment