Two leaders in the farm information technology market have integrated their systems to form CropWalker Mapping.
Patchwork Technology and Muddy Boots Software integrated their respective WebTrack 3 and CropWalker systems.
From seed procurement and assessment to the planning and application of pesticides and nutrients, through to harvest records, produce storage and dispatch, CropWalker provides full crop traceability and supports thorough compliance to relevant assurance standards.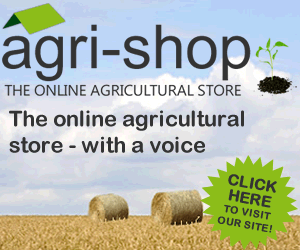 A recent collaboration between Patchwork Technology and Muddy Boots means that CropWalker users now have the ability to view their linked field maps online.
CropWalker Mapping delivers an unrivalled solution, integrating farm, field and crop data with a web-based mapping tool.
This new module of CropWalker allows farmers, agronomists and contractors to easily view and share valuable mapping data through an intuitive online tool.
The linking of crop records to an online map store means that anyone with a web-based device can access and share mapping data. All previous field data is retained, and newly created and historic map data can be linked to the field record, providing an integrated view.
The importing of machine-generated data such as yield and soil maps, along with variable rate application data ensures all field and crop related information can be integrated into one system.
Jeff Goulding, Farm Services Director at Muddy Boots talks about the initiative: "We have been working closely with Patchwork for a number of months developing this new module. The integration of our two systems leverages off their respective strengths and brings together a highly valuable solution for those farmers and advisors who need a way of more easily accessing and sharing linked crop and map data."
Sue Davies, Commercial Director at Patchwork, says "we are very excited about working with Muddy Boots on this project. The integration of Muddy Boots' CropWalker and our WebTrack 3 brings significant possibilities to help farmers manage cropping and mapping information in one place.
"The solution has been designed to make the use of mapping technology far simpler so that all parties can experience the benefits online mapping brings. With wide-scale compatibility with most GPS and in-cab systems, this pioneering system offers the potential to bring affordable, effective and accessible crop and map data-use to all."
Jeff concludes "We are sure CropWalker Mapping will have a significant impact on all users of either system, simplifying and speeding up the management of crop mapping data."
Comments
No comments posted yet. Be the first to post a comment