Farmer died from stress on eve of court case
29 January 2013 15:20:24|
News
Farmer 'died from stress' on eve of court case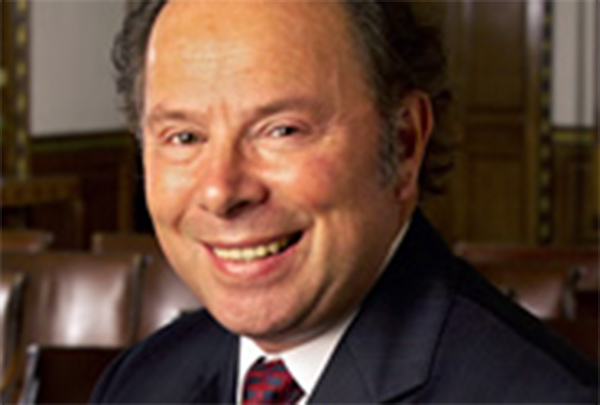 The son of a farmer who died on the eve of his legal appeal against Cheshire East Borough Council has blamed his death on the stress of the case.

Eric David Cowen, 65, from Midfield Farm in Lyme Handley, Kettleshume, Cheshire, died on Tuesday, January 22, after suffering from an aneurism which stemmed from an ongoing heart condition.

He was due to appear in court the following day to appeal against the seizure of animals from his farm by Cheshire East Borough Council on the grounds of contested Animal Welfare Act issues.


Now Stephen, 40, has spoken of the 'unbelievable' stress the case put on his father, and his belief that it was that pressure which led to Cowen's death.

Stephen, who along with his father was represented by agricultural lawyer David Kirwan from North West law firm Kirwans, said: "My dad was devastated at the thought that he might lose everything, and I am in no doubt that it was this fear, combined with the extreme stress which taking on a public sector organisation such as Cheshire East Borough Council involves, which resulted in his untimely death."


Despite the death of Cowen, the case went ahead the next day, and following extensive negotiations, Mr Kirwan arranged a settlement which was agreed by Cheshire East Borough Council, represented by Dr Christopher McNall.

Kirwan said: "No matter what the outcome, this would always have been a tragic case because it involved the death of a man – a father, a husband, and a member of the farming community. However, Stephen Cowen found the strength, less than 24 hours after the death of his father, to appear in court, and we were able to come to an agreement with the opposing party."

"As we head towards a triple-dip recession, the life of a farmer has never been more difficult and they need the help and support of government bodies. The positive outcome of this case should help Stephen Cowen to move forward, despite trying economic times for the farming community."

Concluding the case, District Judge Nicholas Sanders spoke of his satisfaction at the fact that the parties had come to a settlement.


Download
11-06-2013 14:22 PM | Posted by: Bunty
My deep sympathy to Eric Cowen's family, what a tragedy!

I am sure stress hits the farming community hard and affects health. My apologies for mentioning this so soon after Eric's death!

For nearly 28 years I have been taking part in Stress and Health Study being carried out by UCL. This year following flooding,cold, snow and all the trials and tribulations that go with a bad winter! I had a regular examination including ECG, blood tests and blood pressure and many more. I had been up early lambing, friend had phoned to warn me of pos. floods - he had to move his sheep, dogs worrying ewes and lambs! It was hectic and just had to work my way through it. Tests take place at home using computer and various equipment, showed my blood pressure had risen to 200/88, nurse asked if I had ever had an embolism and gave me a letter to take to my doctor straight away. I didn't do it was to busy. A month later came more tests, blood pressure was down to near normal 148/84.

I contacted the university and told them what had happened, in terms of stress that could be seen to be responsible for my very high blood pressure,so it could be logged as I felt it was significant to the research.

Farming is a very stressful occupation and I feel steps should be taken to reduce the stress on the farming community. As pointed out in the article government help and support is needed and should be available. To start with the complex CAP needs reassessing, farm subsidies go on and on and on, maps, cross compliancy, crops and so forth. Once a farmer could have a productive week and see what had been achieved and relax happy. A couple of days spent on excess paperwork is essential time that is needed for working on the farm. Back on the farm the farmers sees all the work that needs tackling and feels stressed!

If this information encourages any one to look closely at stress in farming with a view to improving conditions and supporting farmers it will have served it's purpose!

Well done Stephen, your dad would be proud! RIP Eric!
Display name

Please enter your name

Email
(optional)
Comment

Please enter your comment

Post Comment


Your comment submitted successfully.Please wait for admin approval.

Some error on your process.Please try one more time.