AtlasFram Group has internally appointed Peter Waite as Membership Development Manager in South / West Anglia and the Midlands, confirming its commitment to working more closely with farmers in the Region.
Highly regarded throughout the agricultural industry for his knowledge, commitment and enthusiasm, Peter will spend half his time at the AtlasFram Group's offices in Framlingham, Suffolk and the remainder visiting existing and prospective Members, as well as suppliers.
After 10 years in a farm management role Peter joined the buying team at West Essex Farmers. In 2004, when it merged with Cambridge Farmers Trading Co, Peter joined the newly-formed Atlas Agriculture, then in 2008 when it merged with Framlingham Farmers to form the AtlasFram Group he subsequently became Purchasing Manager, heading the company's 12-strong Purchasing Team.
Commenting on his appointment, Peter said: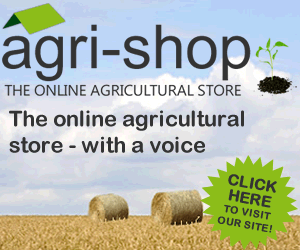 "I am delighted with my new role and look forward to spending more time on farms in an area that I know well, connecting with Members businesses finding out how AtlasFram can save them more money than we do already."
Richard Anscombe, AtlasFram Group's Chief Executive, added:
"Peter's appointment is a key element in AtlasFram's strategy to be the best farmers' buying group in the country. We are actively looking to take the business forward, so that it continues to fulfil the needs and expectations of our Members' and a vital part of that is connecting with them.
"Peter will spend time with existing Members to ensure that they are fully aware of all that we can offer, in terms of discounted products, additional services and advice, as well as helping them to develop their businesses through new areas such as renewable energy. He will also be visiting prospective Members to explain the benefits of joining the Group. Peter's excellent knowledge of agriculture and his enthusiasm for the business will ensure that we reach farmers in the Region much more effectively."
Comments
No comments posted yet. Be the first to post a comment