Government plans to push for more online farming registration will penalise farmers in rural Wales, according to Annette Burgess of eXwavia.
Farmers in rural Wales risk penalties and fines because they cannot access Government and regulatory online databases and sites.
As the National Farmers Union raises concerns about plans to introduce an electronic Sheep Database that all farmers would have to access to record information, Anette Burgess said the issue of broadband in rural Wales could cause significant problems for the agricultural community.
'There is a real problem surfacing here. On the one hand farmers are being told they will have to register and access more and more details online and yet the broadband access required to fulfil this is minimal, if at all. It's a ridiculous situation,' she said.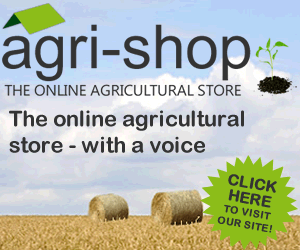 'We've spoken to representatives of the NFU and FUW about this issue and there is genuine concern that farmers could be penalised or fined simply because they cannot access the databases or relevant online regulatory systems because they don't have a broadband connection.'
The NFU has written to the Government over plans to make farmers report through the electronic Sheep Database. It says the time is not right and has highlighted broadband issues in rural Wales as a problem that could penalise farmers.
Former NFU Wales President and Anglesey farmer, Peredur Hughes, said many farmers would struggle with an online database. 'It's very unjust to penalise farmers for being unable to access databases online when they cannot get broadband in the first place, and that's what could happen here.
'I'm glad companies are providing wireless broadband in rural communities such as those on Anglesey which means we can now access online services. I know they're expanding throughout rural Wales, but we need to ensure such broadband is available to all farmers.'
'There's a belief within the farming community that they either cannot get broadband or the speeds are so slow that it's impossible to run their business online. That does not have to be the case and we're talking to both farming unions and the CLA about how wireless broadband will solve the problem facing farmers and rural businesses.'
Ed Bailey, NFU Cymru President, stated this week: 'We need clarity on what this reporting service will deliver, what is the cost and who pays (start up and running costs). We need a clear commitment that this service will not add any cost to a farmer's statutory recording requirements, it has to have provision at no additional cost for producers who do not have access to broadband or who have insufficient IT skills.'
Comments
No comments posted yet. Be the first to post a comment