NFU Cymru has this week written to its members within the proposed Nitrate Vulnerable Zone (NVZ) areas in Wales reminding them of the tight deadline, Monday 9 July 2012, and the procedure that needs to be followed for those considering appealing against the decision to include their land as a NVZ.
Dafydd Jarrett, NFU Cymru's Policy Adviser said, "We appreciate the Environment Agency's efforts to provide more information to farmers about the reasons for designating their land this time around.
"However, we are extremely concerned about the very short deadline which allows farmers only four weeks to prepare their case and we have made representations to Welsh Government seeking an extension to this deadline. NFU Cymru will give members as much support as possible but objections need to be detailed and expert advice very often will need to be sought from hydrologists."
The Welsh Government's latest consultation on NVZ's was launched in December 2011, it explored two options: moving to a situation where the whole of Wales would be designated or continuing with the existing policy of identifying specific areas for designation. On the May 1 2012 the Welsh Government announced that it had agreed to maintain the current targeted approach to NVZ designation.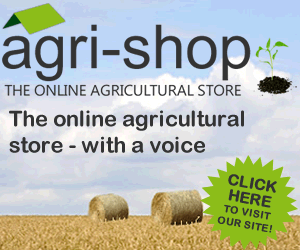 NFU Cymru's Rural Affairs Board Chairman, Bernard Llewellyn said, "Whilst we welcome the decision made by Welsh Government not to designate the whole of Wales as a NVZ, we cannot emphasise enough the low levels of nitrates in Wales. In fact four of the designated sites in Wales are there on eutrophication grounds with nitrate levels of only around 1mg/litre. The original purpose of the Directive which was to identify waters with levels of 50mg/litre or more, actual nitrate levels in these waters are therefore 50 times lower.
"NFU Cymru has consistently questioned the appropriateness of this out-dated legislation requirement and we would urge the Welsh Government to continue to put pressure on the European Commission to seek changes through a mechanism that is already up and running – the Water Framework Directive (WFD).
"We believe it is perverse for the European Commission to continue to insist on unnecessary costly measures, written into a Directive more than 20 years ago, to achieve the environmental objective for one sector on its own when more cost effective cross sector approaches are now available and have been incorporated into the newer EU Environmental Directives under the WFD.
"This directive allows for the selection of appropriate measures and mechanisms for delivering them, taking account of cost effectiveness and whether the measures are worthwhile. This is a much less costly approach than the way the Nitrates Directive is implemented."
Comments
No comments posted yet. Be the first to post a comment