Western Union Business Solutions
(WUBS) is working with UK farmers to help them manage their annual European Union Single Farm Payment when electing to receive funds in Euros.
UK farmers are eligible for the annual Single Farm Payment, which aims to support them by lowering the cost of production and, ultimately, food prices. Farmers apply between March and May each year to receive the subsidy payment in December. At the point of application, farmers must specify whether they want to receive their subsidy in Euros or Pounds Sterling.
However, many farmers are not aware that by choosing to receive their money in GBP they will not know the exchange rate for their payment until 28 September 2012.
Farmers opting for payment in pounds are therefore exposed to FX volatility between May and September, and could potentially lose money due to currency fluctuations that may take place.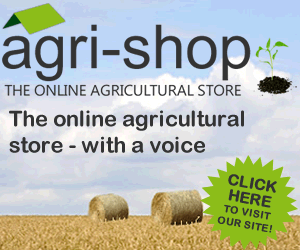 Western Union Business Solutions suggests that farmers who elect to receive their payments in Euros consider implementing a forward contract to lock in a fixed currency rate now. A forward contract will allow them to know exactly how much they will receive so they can plan and manage their costs for the year ahead. By locking in an exchange rate now, UK farmers will be protected against any future currency volatility.
Farmers who would prefer to wait to see in what direction the exchange rate goes can opt instead for a holding balance.  A holding balance allows farmers to "hold" their single farm payment in Euros for up to 90 days, giving them the freedom to choose for themselves when and at what rate they would like to convert their payment into GBP.
The choice between a holding balance and fixed contract gives British farmers the power to decide for themselves if they want the security of knowing how much money they will receive in advance, or if they're happy with an element of risk.
The sovereign debt crisis in Europe has led to a particularly volatile period for the euro against many major currencies, including the pound. The euro/pound exchange rate has fluctuated by almost 11% in less than eight months and by over 21% since December 2008. In 2012 alone, the rate has shifted by 3.5%, which equates to a difference of £1,750 on a payment of €50,000[1] <#_ftn1> [1].
Neil Graham, UK Managing Director for Western Union Business Solutions, comments: "British farmers need to be aware of the EU's process for managing Single Farm Payments. If they choose to receive their payments in pounds, it's virtually impossible to know how much money they will receive, making it difficult for them to plan and budget for the year ahead.
"We want to help UK farmers take control of their payments so the process of exchanging them into sterling is more transparent and leaves them less exposed to FX risk.  
"Western Union Business Solution's forward contracts allow farmers to choose when to exchange their money and, crucially, at what rate. Alternatively, if they would like to see what happens in the market, they can still elect to receive their payments in Euros and use a holding balance to ensure they control the rate when converting into Sterling.
"The point is to give farmers a choice so they are in control of the conversion process.  Our aim is to spread the word about the solutions that exist to help them do so while also helping them limit their exposure to market volatility and risk."
Comments
No comments posted yet. Be the first to post a comment