19-09-2012 09:48 AM
| News
The majority of farmers across the UK (61%) rated their black-grass control last year worse or significantly worse than the previous season, according to a BASF sponsored survey conducted in this summer.
A quarter of farmers thought their black-grass control was the same and just 14% thought it was better or significantly better and this was mainly due to good timing of herbicide applications, use of break/spring crops and good seedbed preparation. A lower black-grass seed bank, use of delayed drilling, adequate moisture and good efficacy from pre-em herbicides also featured strongly.
You only had to look at the amount of black-grass above crops this summer to realise that control levels were disappointing in many instances, says cereal herbicide specialist Sarah Mountford-Smith of BASF.
"We wanted to find out what farmers had done to approach black-grass control, both cultural and chemical methods, and what they plan to do this autumn. Close to 200 farmers across the UK answered a series of questions mainly related to black-grass and the results make interesting reading. What is encouraging is the depth of understanding farmers have about how best to control black-grass and also the importance they place on both chemical and cultural control. What proves to be difficult are the practicalities of implementing best practice on farm, evident last season where the weather had a big impact."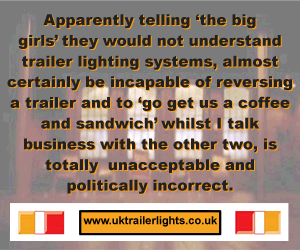 Asked about the incidence of black-grass on their farm, almost half of farmer respondents categorised black-grass as a problem on over 50% of their arable land; whilst almost one third said it was a problem right across the whole field. Weed resistance was a problem on most farms included in the survey. Only 8% cited no weed resistance on their farm and 4% were unsure if they had resistance or not. ACCase target site resistance to fops, dims and dens was highlighted by 39% of farmers. ALS target site resistance to sulphonyl-ureas and enhanced metabolism resistance was marked down by 26% and 27% of farmers respectively. However this was confirmed by a resistance test in only one third of cases.
Integrating chemical and cultural strategies came through strongly in the survey; ploughing was the preferred method of cultural control, followed by spring cropping and then delayed drilling. Unsurprisingly fallow was quoted as the preferred method of control by just 4% of farmers. What was different compared to the previous year was the ability to kill several flushes of black-grass last autumn; 28% of farmers said that they were unable to kill any black-grass prior to drilling last autumn. Almost 50% of farmers said that they managed to kill just one weed flush.
Looking ahead to this autumn, the survey indicated that delayed drilling and stale seedbeds would move right up the agenda, as they were quoted most frequently as the one thing that farmers intended to change this autumn. Use of pre-ems, more spring cropping, avoiding continuous wheat, ploughing and the use of Avadex (tri-allate) all got significant mentions, with the acceptance that the weather has a key role to play.
With the autumn upon us, and results from BASF funded research showing that weed seed dormancy is very high, all the above tactics will be important. In many fields this year there will be a high seed return. The amount and timing of weed emergence will depend on the freshly shed seed summer 2012 (which has high dormancy) and the population in the seed bank (which will emerge very soon in the presence of moisture).
Whilst 90% of 2012 seed is expected to emerge 60 days after drilling, 10% will emerge in the presence of moisture, and this autumn there is no shortage of that. This means there is a good opportunity to reduce populations prior to drilling, provided the late harvest allows.
The success of this practice depends on the seed bank population and its proximity to the soil surface. Where control from 2011/12 was poor and high seed return expected, ploughing could be the best option in order to bury seed. Cultivations will, however, stir up the seed bank bringing up old seed; it is important to consider what is likely to come back up.
Advice this autumn is to delay drilling the worst black-grass fields on the farm and utilise stale seedbeds to spray off flushes that germinate before drilling whereever possible.
Comments
No comments posted yet. Be the first to post a comment