Montgomeryshire farmers are being urged to be on the look-out against the potential spread of Schmallenberg Virus (SBV) following the outbreak in sheep in southern England and parts of Europe.
NFU Cymru Montgomeryshire Branch Chairman Edward Chapman told members at a meeting this week that the number of reported SBV cases had reached 83 in the UK with approximately 1,400 cases reported across the EU.
Mr Chapman said, 'Our members are extremely concerned about the impact this disease could have on our livestock. One case has been reported in Gloucestershire but to date there have been no official cases reported in Wales. We believe the cases now being identified are a result of infection last autumn. The full impact of the disease in the UK will not be known for some time as it only becomes apparent when the offspring are born. The disease is likely to have been transmitted by insects and the original source is thought to be infected midges blown across from Continental Europe.
'All farmers in Montgomeryshire should remain extra vigilant for signs of the disease and to report immediately any unusual symptoms, abortions or stillbirths to their vet or to the animal health office. This is still a relatively new virus, so the more information that can be gathered about the disease, the quicker a solution can be found.'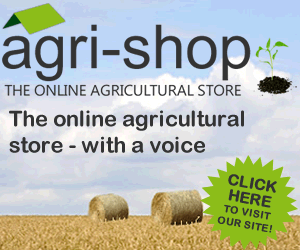 Mr Chapman said the focus now across the EU must be to work on developing a field test to identify the virus rapidly and a vaccine for farmers to protect their livestock from future outbreaks. 'There is no indication to date that animal products pose a risk of onward transmission or that the virus poses any risk to human health. However, it is advisable for farmers to take the usual sensible hygiene precautions when working with their livestock,' he added.
Comments
No comments posted yet. Be the first to post a comment