Mike Bax, senior partner at the BTF Partnership, Chartered Surveyors and Land Agents, has been installed as the High Sheriff of Kent in a ceremony at the Church of St Matthew, Warehorne, continuing a tradition that is more than 1,000 years old.
Traditionally, the office of High Sheriff of Kent would have seen Mike represent the Sovereign in the county in respect of matters relating to the judiciary and the maintenance of law and order – a task that in practice is now delegated to the Chief Constable of Kent Police.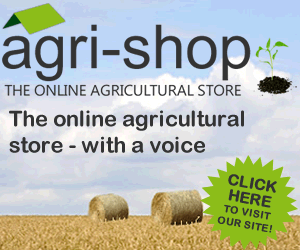 The role today will see Mike support voluntary and statutory bodies in the county engaged in all aspects of law and order. He will hold the title for the next 12 months.
Commenting on his new role, Mike said: "This is a great honour and I am delighted to be carrying on this long tradition. The High Sheriff of Kent's office is much more than a ceremonial role – it is a terrific opportunity to show appreciation to our law enforcement agencies and emergency services and celebrate the work of the many paid and unpaid individuals and charities that work across the county in this sector."
Mike will continue in his role as senior partner at BTF Partnership, acting for land owners, farmers and rural estates across the county.
Mike adds: "My family can trace its roots back some 600 years in Kent and we have been farming for all but 200 years of that time. It is exciting to work with some of the best farmers and producers in the county, helping our agricultural industry to remain as relevant today as it always has. The two roles are surprisingly complimentary."
The installation of Mike as High Sheriff began with a full ceremonial procession led (in order) by Church Warden Heather Payne; the Under Sheriff of Kent, Roger Sykes; the Mayor and Mayoress of Ashford, Cllr Matthew French and Ms Wendy Pooley; the Chief Constable of Kent, Ian Learmonth; the Chairman of Kent County Council, Cllr Paulina Stockwell; Mr Robert Coombe; the Right Honourable Lord Justice Mummery; Church Warden Hilary Beaumont; Chaplain to the High Sheriff of Kent (outgoing), the Reverend Campbell Paget; the High Sheriff of Kent (outgoing) Georgie Warner; the Resident Judge, His Honour Judge Jeremy Carey; Chaplain to the High Sheriff of Kent Elect, Reverend Rod Whateley; and Her Majesty's Lord-Lieutenant of Kent & Viscountess de L'Isle. The processional fanfare was played by The Kent Police Band.
The office of High Sheriff is independent, non-political and unpaid.
Comments
No comments posted yet. Be the first to post a comment