"Many farmers in Brecon and Radnor have suffered the consequences of a bovine TB breakdown and some farmers have to cope with continuous breakdowns whereby cattle herds are subject to constant movement restrictions," Gwyn Price, NFU Cymru Brecon and Radnor Chairman told the Welsh Chief Vet recently.
Gwyn Price was speaking at a recent NFU Cymru meeting in Brecon and Radnor where local farmers were addressed by the Welsh Assembly Government Chief Veterinary Officer, Dr Christianne Glossop.
Gwyn Price said, "There are significant costs when a TB breakdown occurs in cattle herds. Bovine TB not only destroys thousands of cattle each year, it puts a huge emotional strain on farmers and their families as they contend with movement and trading restrictions and the heartache of losing cattle in their prime, not to mention the enormous cost on farming businesses and the taxpayer."
Dr Glossop outlined the Welsh Assembly Government's TB eradication programme including details of the proposed Intensive Action Area in west Wales which will tackle all sources of bovine TB, in both domestic and wild animal species.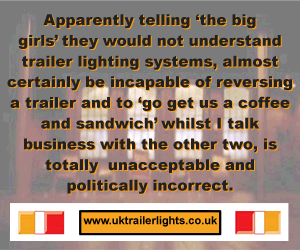 The Welsh Assembly Government is currently consulting on a draft Order, under the Animal Heath Act 1981, which would allow the Welsh Assembly Government to pursue a badger control strategy in a specified area of west Wales, as part of a TB eradication programme. The Order which was quashed back in July by the Court of Appeal related to the whole of Wales.
Mr Price added, "NFU Cymru urges farmers to respond to this consultation. It is vitally important that the industry shows its support for the Assembly Government's recently announced proposals. Those individuals directly affected by this disease have a responsibility to spend a few minutes to write, e-mail or respond on-line to the new consultation to ensure that the voices of the people who live day in, day out, with the heartache and suffering this disease causes are heard loud and clear."
Comments
No comments posted yet. Be the first to post a comment