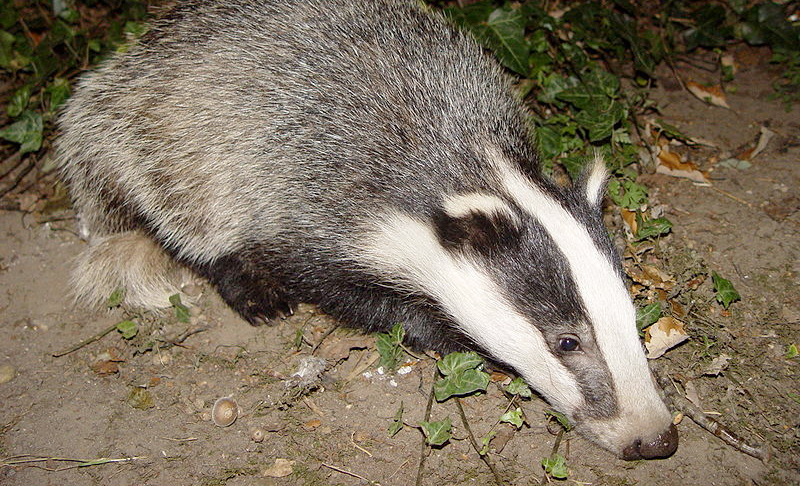 Farming groups have said they will 'stand firm' behind the government's TB eradication policy, which will include pilot badger culls.
Critics say the cull will not have an impact in reducing the disease and will not be worthwhile. They are calling for vaccination methods after Tewkesbury council have said they will not back a cull on its land.
Evidence from the UK Randomised Badger Culling Trial (RBCT) said culling could spread the risk of the disease as badgers would roam further afield than normally expected and endanger other herds.
But farming groups say the culls will reduce TB in cattle by 30%.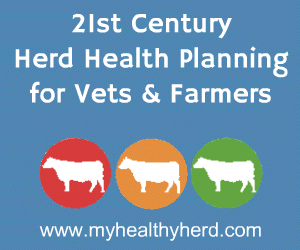 "I want to get one thing clear for those who think the tactics of harassment and intimidation from animal rights activists are winning the day on the serious issue of how we deal with TB in this country" said NFU President Peter Kendall.
"Farmers remain committed to helping government deliver on its TB eradication programme that will reduce TB in both cattle and badgers."
"No-one wants to cull badgers but we simply can't go on while TB increases its vice-like grip on our family farms. In 1998 less than 6,000 cows were culled because they had TB, in 2011 it was more than 34,000. And every single one of those cows was culled to prevent them passing the disease on. It's a fact that TB exists in wildlife and no amount of culling of cattle will ever control this disease while there are still badgers spreading it further."
The proposed cull pilots due to take place this autumn are targeting two specific hotspot areas where the incidence of TB in wildlife is persistent and high in the South West, with the possibility of further culls in other hotspot areas in the coming years.
Most of England is TB free and there are no plans to carry out culls of badgers in areas where there is no TB.
The Government's TB eradication programme also includes vaccination which is being used as part of the package of measures to control the spread of TB.
Critics argue that a 16% decrease in the rate of infections gives a small benefit and is not worth the cost to execute the plan.
Instead, they argue a system of better fencing and segregation of TB infected cattle. Badgers would be less likely to come into contact with cattle and a vaccination programme would then be more effective. This is the approach taken by the Welsh and Northern Irish Assemblies.
But the Government's TB eradication programme also includes vaccination which is being used as part of the package of measures to control the spread of TB.
But it is not an option in those hotspot areas because vaccine alone cannot cure an infected animal.
"I have two messages", said Kendall.
"To the animal rights protestors who are intent on intimidating and harassing people who are simply trying to run their businesses and look after their families I would say your tactics are not working. Your campaign is based on misinformation, scaremongering and bullying with no scientific basis.
"And to the general public, I say look at the science yourself before making up your mind. Find out for yourself the impact that TB is having on the welfare of British cattle and ask which other countries have managed to get on top of TB without controlling wildlife.
"For those in any doubt, this policy has been through two rigorous public consultations. It has also been upheld after challenges in both the High Court and the Court of Appeal. The policy is backed by scientists, vets and government who all agree that this is the best way of controlling the spread of this awful disease throughout the country."
Comments
02-10-2012 12:56 PM
| Posted by Sceptic
Kendall's problem is that many members of the public have looked very carefully at the arguments - and have concluded his position is full of holes. That's why the polling evidence shows that up to 96% public is against the badger cull.

Badgers are found throughout the UK (as are cattle), most parts of the UK are bTB free, therefore badgers are largely an irrelevance as far as bTB is concerned.

DEFRA and the scientists have consistently said cattle to cattle bTB transmission is a major reason behind the spread of the disease and poor cattle management practices are partly responsible. It would be interesting to know, for example, why in the same area beef cattle are much less at risk than dairy cattle.

What Kendall should be exploring with DEFRA is what help the government will give towards the costs of on farm consultancy to reduce bTB risk in hotspot areas.
02-10-2012 17:10 PM
| Posted by elouiseheller
As a member of the public the obvious soloution is to stop breeding cows into lives of slavery; constant pregnancy, killing of male calves, expolitation etc for a product that no one needs, causes greenhouse gasses and one that you even say yourself doesnt make you any money anyway. Whats the point of milk? If i was a farmer id concentrate on promoting wildlife to eco tourists and growing food. This is a battle you wont win and the public hate you for, if you think we care about farming families who are basically animal abusers you are deluded.
02-10-2012 18:28 PM
| Posted by Bob_badger
It would be helpful if Kendall could name these 'scientists' who back the cull; none that I have met or heard of would support it.
02-10-2012 19:28 PM
| Posted by Leigh
"farming groups say the culls will reduce TB in cattle by 30%."

Despite evidence to the contrary, let's assume this is correct. If a doctor offered you a treatment that only gave you the chance of surviving three times out of ten, and that treatment wasn't even proven to work, would you go ahead with that treatment? Of course not. But because you're talking about killing a different animal, it suddenly becomes acceptable.
03-10-2012 07:55 AM
| Posted by Mrs Brock
I am tired of the National Farmers Union claiming to have ALL the knowledge and expertise on bTB. If they stopped shouting and started listening they might even learn something! It is time the dairy industry cleaned up it's act.
03-10-2012 16:51 PM
| Posted by beefbreeder
I see a lot of the hatred is directed towards dairy farms on the presumption dairy cattle are badly treated.

We and many of our neighbours breed beef cattle and most of us are or have been under TB restriction.

Even though our cattle live what can fairly be described as low stress and healthy outdoor lives there is still a TB problem.

Our cattle are tested for TB every 60 days and until the entire herd, including calves, has 2 clear tests we cannot sell a single animal. We not only have no income but we also have to buy in extra straw and fodder for winter.

So whilst there is zero tolerance for cattle the TB infected badger population has been left to spread the disease for decades.

Before anyone is so arrogant to tell us to grow something else for a living let me tell you that on our steep wet hilly ground livestock are the only option.

Whoever is angry about the culls should be directing their ire towards the politicians past and present who did not have the guts to deal with what was once a small level of infection in badgers.

The net result has been avoidable deaths of both cattle and badgers.



04-10-2012 12:57 PM
| Posted by Jim
Badger culling in the 1970's led to 605 incidents of TB in 1982.

All that the RBCT proved is that their rubbish method did not work.
08-10-2012 19:46 PM
| Posted by Kev C
One issue that seems to be missed by all commentators is this use of culling 'AND' a vaccination program at the same time. No effort has been made to explain how these two methods will be applied simultaneously without someone culling a vaccinated badger. Pointless waste of a vaccine if the net result is the badger ends up being someone's trophy of the day.
I would also question the projected 30% success rate of the cull. As one commenter said would anyone be happy with a 30% success rate of some form of treatment? Or a product that works only 30% of the time? Isn't it time we stopped making excuses for our own shortcomings with agriculture? Isn't it time we insisted on 100% success with regards any policy or project instead of settling for a ropey second best solution based on dubious statistics and a desire by politicians to win votes? After all the spread of bTB is without doubt a result of the changing farming practices, not all of which are the cause of the farming community but more to do with the ideas and the interference of faceless, chinless politicians and their EU sidekicks who want to be seen to doing something, to win your votes you understand. We once had abattoirs in every town and sometimes on the farms themselves. Now the livestock has to be shipped miles to be slaughtered. The same applies to the once numerous farmers livestock markets. Few and far between and all to allow the powerful to save money and make bigger profits at the farming communities expense.
Maybe if we reverted back to local agricultural production and processing then the risk of spreading this disease (and many other new ones) far and wide would be greatly limited. Centralisation of every aspect of the food chain has led to a watering down of hygiene standards despite the best efforts of the farmers and their fellow workers to comply with them.
A cull is not the way forward. It merely pays lip service to the farming community, who want some sort of response to their problems, and allows the government of the day to make the farming community 'Think' the government is taking action.......until the next reduction in farming subsidies or some new outrageous bit of bureaucracy to tie up the farming community even more with.
Makes you wonder how long it will be before the farming community finally wakes up and gets wise to the truth behind all this nonsense. Until then it will always be a battle of two sides. Those that want action and those that want a more tolerant and compassionate approach. After all 96% is closer to a real success than 30% wouldn't you agree?