Calum Findlay, Gleadell's fertiliser manager, comments on fertiliser markets:
Nitrogen
It is rumoured that 900,000mt has already been booked, with an additional 300,000mt still to be negotiated, following the TCP Indian tender announcement. If this information is correct, the global urea market may find support and we could see prices for granular firm even further.
Granular urea prospects are looking more positive in the US as physical buyers are active and corn prices are high. However, it is not immune to what is happening in the prilled market internationally, so there is still some cautiousness. Prilled urea prices remained strong at the start of the week, but Chinese levels have lowered today and prices have corrected downwards, giving a larger spread between granular and prilled urea. Uncertainty on price direction remains the case.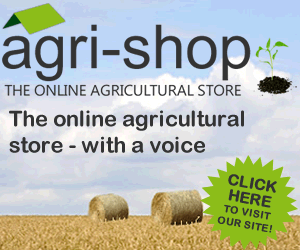 Ammonium Nitrate
The global AN market remains unchanged, with producers still cutting back on new shipments to spark new demand and increased prices. The UK market is slow, with poor weather conditions continuing to dampen buying interest. The Indian urea tender announcement could have a direct influence on the ammonium nitrate market and, if prices do firm further, it is possible that AN prices will increase further also.
Phosphates
The lull in the phosphates market continues, but prices are stable and the sentiment is firm. Concerns are mounting over the adverse weather conditions in India and the US, which could disrupt expected consumption in the current major DAP demand outlets, and the market is unlikely to react strongly over the next week. DAP demand remains sluggish in the UK and Europe against a weak euro and continued concerns over the future of the Eurozone. New shipments will emerge in Q4 as demand starts to pick up.
Potash
Potash demand remains low in the UK, as wholesalers buy on a back-to-back basis. The market has shown limited activity over the last few weeks and the global market focus is fixed on Chinese negotiations for second half contracts that are likely to be finalised next month.
Comments
No comments posted yet. Be the first to post a comment