Calum Findlay, Gleadell's fertiliser manager, comments on fertiliser markets:
Urea
Globally, fertilisers would appear to be emerging from a lethargic Q3, although buyers are still adopting a degree of caution on all grades. Demand from India, Brazil and the US will be important factors in the next few weeks.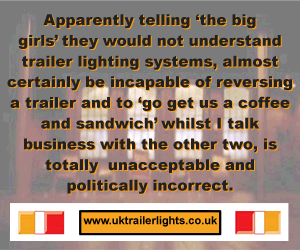 India's imports are at relatively low levels so far this year as they have preferred to run down existing inventories, resulting in a sharp decline in stocks. Product is still required in volume, and this could coincide with pent up demand in Brazil as stocks there are low. But, they have a larger corn crop to feed so, again, tonnes are required in volume during Q4.
In the US, farmers will look to maximise yield and areas of winter cropping as grain prices remain at historically high levels, so the high demand we have witnessed over the last few months is set to continue.
The European market is gradually improving with buyers finally surfacing so, globally, Urea markets look supported going into 2013.
Ammonium Nitrate
Global sentiments remain bullish for ammonium nitrate; major buyers still have tonnes to cover for the coming months. UK market demand is steady and is likely to increase much later than a typical year due to the late harvest and poor weather conditions pushing the drilling season further back. Like the Urea market in the UK, demand is expected to pick up prior to Christmas but, with a huge volume of tonnage needing to be moved prior to spring plantings, it is important that growers start thinking about covering their requirements soon.
Phosphate
Prices appear to be range bound as adverse weather conditions have resulted in lacklustre trading activity. Many buyers are deferring purchases and holding back from making any purchases and, with good stocks, many see no real urgency to place Phosphate orders today.
Potash
Weak demand and high stocks has seen producers in some areas reduce output in the hope of holding prices. Stocks in North America are over 20% more than they were at the same time in 2011 and, with a low demand outlook during Q4 again, buyers are unlikely to go rushing in. Cold, wet conditions here in the UK mean that Spring NPK applications are now a definite possibility.
Sulphur
The global sulphur market remains subdued, but expectations are that several new spot sales may provide a sense of market direction. The market in China is also slow, even with the national holidays over and business resumed there does not seem to be much activity.
UK prices for sulphur are stable with demand continuing at a steady pace.
Comments
No comments posted yet. Be the first to post a comment