Life Technologies today introduced its first Friedrich Loeffler Institut (FLI)-approved real-time PCR test to rapidly detect the bacterium that causes Johne's Disease, a debilitating infection that is among the most costly to control in dairy cattle in Germany and around the world.
VetMAX MAP Real-Time PCR Screening Kit detects the presence of Mycoplasma avium paratuberculosis (MAP), the bacterium that causes Johne's Disease, in one day. The test is as reliable as the current gold standard for methods, which is widely used but takes up to 16 weeks to produce results.
'Farmers can easily and quickly discriminate highly contaminated animals who spread the disease quickly (high-shedders) within their herd and separate them to increase herd health. Not only do farmers not have to wait so long for the results, but they can cull or buy animals on the basis of the test results without worrying about the possibility of false negatives or false positives,' said Dr Christina Boss, European Professional Service Veterinarian for Life Technologies.
A key advantage of PCR (polymerase chain reaction) testing is its ability to detect the presence of pathogens at very low levels, meaning infections can be positively identified in the early stages. This compares favourably with other forms of testing that are based on detecting the immune response to infection and can take longer for results. VetMAX' MAP Real-Time PCR Screening Kit is used in other European Union countries and can detect minute amounts of MAP DNA in fecal samples from infected cows. Studies show good correlation between high contamination level (shedding-level) and qPCR analytical data (Ct-value).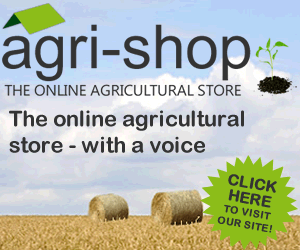 'The kit offers an easy and inexpensive alternative to screen herds for the presence of high-shedders and so-called persistently infected herd animals. As such, it can be used as the basis for a strategic Johne's Disease control programme,' said Dr Boss.
Johne's Disease is one of the most economically damaging infectious disease in dairy herds, not just in Germany but around the world. Named after German veterinarian Dr Heinrich Albert Johne, the disease is passed from one animal to another, especially from mother to calf. It disrupts intestinal function, yet cows may continue to feed normally while showing signs of starvation, including a drop in milk yield. Identification and removal of infected animals is key to an effective disease management programme.
Comments
No comments posted yet. Be the first to post a comment