The UK, at present, is less than 60% self-sufficient in food but with a growing population, estimated to increase by 15% by 2026, our self-sufficiency will be less than 50% by then if farmers aren't encouraged to increase food production. That was the clear message to Governments from Meurig Raymond, NFU Deputy President, speaking to Pembrokeshire farmers at their annual conference recently.
Mr Raymond, who farms in Pembrokeshire, said, "The importance of our industry is unquestionable. Farming, food processing and the food retailing sectors constitute the biggest manufacturing industry in the UK. If the government wants growth in the economy then our industry, given the right signals, has the potential to make a very real contribution to this growth."
The NFU Deputy President told the crowd of local farmers gathered that the agriculture industry isn't without its issues and challenges at the moment however. He explained that he spends much of his time out in Brussels in the NFU office seeking to influence MEPs and Committee Rapporteurs in the European Parliament who this time round will be involved in co-decision on CAP reforms with the EC Council of Ministers.
Mr Raymond said, "The shift from historic to regional based payments has the potential to impact badly on some sectors of the farming industry in Wales and a system designed to mitigate resource re-distribution would be essential if the viability of some businesses was not to be adversely affected. The next 18 months or so would see crucial decisions being taken on the future of farming in Wales."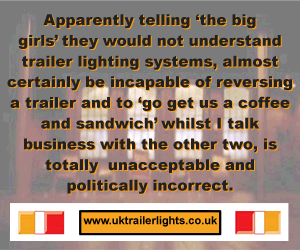 During the Pembrokeshire NFU Cymru conference Dyfed Davies from Brynberian was announced as the winner of the W.Rees Owen Memorial Fund prize Award. The Award is given annually to a young person from Pembrokeshire who has gone on to further education or training in agriculture. Dyfed is currently studying for a Level 3 BTEC Extended Diploma in Agriculture with Coleg Sir Gâr at the Gelli Aur campus.
Andrew Lewis, the new NFU Cymru Pembrokeshire Chairman thanked Meurig Raymond for taking time out of his busy duties as NFU Deputy President to address the meeting held on the showground, Haverfordwest. Andrew also thanked HSBC Bank for sponsoring the event.
Comments
No comments posted yet. Be the first to post a comment