New entrants to farming are being offered the chance to lease part-time 'starter farm' units on the National Forest Estate as part of a new pilot initiative launched by Forestry Commission Scotland.
The new 'starter farm' initiative has been developed to complement the Commission's woodland creation activity and is designed to test a new way of using opportunities that arise on the National Forest Estate to provide much sought after openings for new entrants.
Applicants will be offered the chance to lease farm land under a ten year Limited Duration Tenancy (LDT) agreement. It is hoped that successful applicants will gain valuable experience in managing their own farm business on a part-time basis before moving on to larger scale operations at the end of their lease period.
Richard Lochhead, Cabinet Secretary for Rural Affairs and the Environment, welcomed the initiative as a positive step towards closer connections between forestry, the agricultural industry and the next generation of farmers: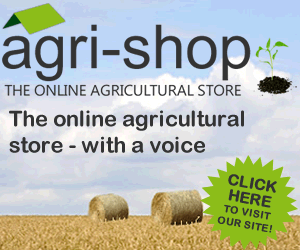 "I am encouraged by Forestry Commission Scotland's pilot starter farm initiative. It is a good example of how land managers can seek to identify new land based opportunities designed to encourage and promote the development of the next generation of Scotland's farmers.
"New entrants now have an exciting chance to get on the first rung of the ladder and launch their farming enterprises. It is good news for new tenants and for the sector as we now have another chance to bring in and develop new talent."
This pilot initiative complements Scotland's Land Use Strategy by providing real examples of land use integration on the National Forest Estate.
Simon Hodge, Chief Executive, Forest Enterprise Scotland, said:
"The Commission acquires land as part of its ongoing woodland creation activity. Sometimes this results in farm land and buildings being purchased that can then be released as 'starter farm' opportunities and used to help improve the connections between forestry and agriculture use. We are looking forward to working with our new entrants towards greater integration of forestry and farming practice for mutual benefit."
The first pilot units being offered by the Commission are at South Dundonald Farm, Lochgelly, Fife, and at Pitcairn Farm, Cardenen, Fife. The Commission is also exploring opportunities elsewhere in Scotland.
Angus McCall, Chair of Scottish Tenant Farmers Association, also welcomed the announcement. He said:
"Balancing the sometimes conflicting interests of faming and forestry is a difficult juggling act. The Forestry Commission has recently become a major buyer of farmland and we are pleased that, in recognition of the lack of opportunities for new entrants in to agriculture FCS has taken the initiative to create starter units for young farmers. This is a positive move and demonstrates a commitment to temper woodland creation targets with the needs of agriculture."
Applications for the Forestry Commission Scotland's pilot 'starter farms' are now open and it is anticipated that the first tenants will be in place by Autumn 2012. For further information about Forestry Commission Scotland starter farm initiative, application details and the selection process, visit www.forestry.gov.uk/starterfarms
Comments
No comments posted yet. Be the first to post a comment