Following the initial announcement in November 2011, Gleadell Agriculture Ltd are pleased to announce that they have today acquired the entire share capital of Tabmellow Ltd, the holding company of Dunns (Long Sutton) Ltd.
Gleadell is the UK's leading independent grain merchant and a significant supplier of seed and fertiliser to UK farmers.
Dunns are specialists in premium pulse products for the human consumption market and a major UK agricultural seed processor.
The companies have traded together for over ten years and see clear benefits for Dunns from the support provided by Gleadell's shareholders Toepfer International and InVivo, whilst Dunns' expertise in both the pulse and seed sectors will provide good synergy alongside Gleadell's international export pulse trading activities and expanding seed business.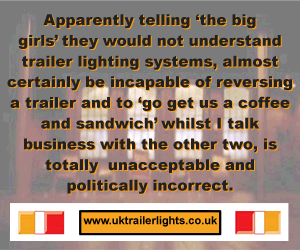 Dunns will be 100% owned by Gleadell, but will trade as a stand alone business. Suppliers and customers of Dunns can expect the same high level of service they have previously received. All existing staff are staying with the company, while Steve Russell will be moving to a consultancy role for a minimum of two years where his experience and expert knowledge of the business will be a valuable resource. Peter Busfield, Philip Rix and Judy Jeffries remain with Dunns on a full-time basis and there is no change to the reporting lines within the company.
David Sheppard, Stuart Shand and Mike Thompson will constitute the new board at Dunns, with Stuart Shand assuming local managerial responsibility.
David Sheppard commented: "We are delighted to have acquired a company who are respected and acknowledged as leaders in their fields. We look forward to growing the business alongside the excellent team already in place.
"We will continue to focus on delivering a first-class service to customers in both the pulse and seed sectors, and to use our international connections to maximise the clear opportunities Dunns will be presented with in the future."
Steve Russell added: "I am delighted to have passed Dunns on to a company whose ethics and way of doing business we feel very comfortable with. I am sure the investment and global connections that Gleadell bring to Dunns will be of lasting benefit and I look forward to supporting the company in my role as consultant."
Comments
No comments posted yet. Be the first to post a comment