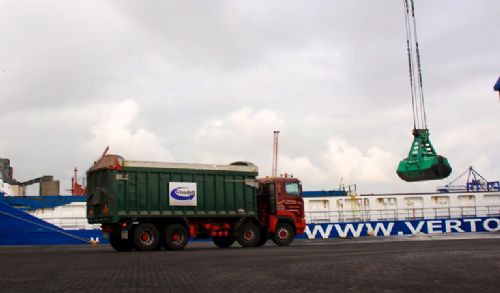 MV Lady Clara unloads another shipment of Piamon nitrogen-sulphur fertiliser at the company's Immingham facility and MV Walter Hammann unloads the company's first inward shipment to the Port of Rye - 1,200 tonnes of Super Triplephosphate (TSP).
"As we continue to develop our fertiliser business, an important partnership is our sole distribution agreement in the UK with SKW Piesteritz GmbH," explains Calum Findlay, Gleadell's fertiliser manager.
"We launched the first of their products in 2010 - Piamon 33-S nitrogen-sulphur fertiliser – and this business is on a strong growth curve."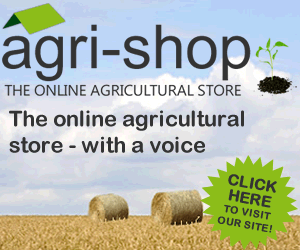 PIamon 33-S is a nitrogen-sulphur fertiliser with 33N and 30 SO3. This optimum ratio of nitrogen and water-soluble sulphate ensures excellent efficiency of both nitrogen and sulphur, with nutrients provided to the plants exactly as they are needed.
The N-efficiency is secured by the optimum conversion of nitrogen in the plant, thanks to sufficient sulphur, while losses of excess sulphur due to leaching are reduced.
Piamon 33-S is extremely well-suited for quality fertiliser application on oilseed rape and wheat, where the yield is increased and quality parameters such as raw protein are supported by high-value amino acids.
"This week we also see another development in our fertiliser operations in the UK with our first incoming shipment to the Port of Rye. We plan this to be the start of regular shipments there as our southern office continues to grow its fertiliser business," adds Mr Findlay.
Comments
No comments posted yet. Be the first to post a comment