Don't just talk about the food and farming challenges; let's match the policies with the rhetoric. This was the challenge thrown down to Government and the EU Commission from NFU President Peter Kendall today as he opened this year's annual conference.
Speaking to an audience which included Defra Secretary of State Caroline Spelman and the EU Agriculture Commissioner Dacian Ciolos, Mr Kendall said that in order for farmers and growers to meet the massive food production challenge set by last year's Foresight report it was time for all government and EU policy, across all departments, and in all countries, to be looked at through a food security lens.
And he reminded them that the food and farming sector is a '100billion industry with the ability to kick-start the UK economy.
'Our over-riding priority is to realise our potential for delivering growth and boosting the economy ' and by that I mean growth which is genuinely sustainable ' now and into the future,' he said. 'The now's really important, because the '100bn farming and food industry can help kick-start this country's economic recovery.'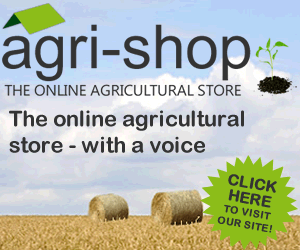 Mr Kendall praised Mrs Spelman and her Farming Minister, Jim Paice, for their commitment to eradicating bovine TB and what he called 'the tough decision' to go ahead with badger culls in two pilot areas. He also praised the Government's proposed planning reforms.
'Getting planning consent is probably the single most frustrating process farmers experience, whether it's for state-of-the-art poultry sheds, on-farm vegetable packhouses, polytunnels, high-welfare livestock housing or small-scale anaerobic digesters,' he added. 'We're delighted to see a presumption in favour of sustainable development in the proposed National Planning Policy Framework (NPPF) and I urge the Government to stick to its guns. As the Prime Minister has often said, the countryside has got to be allowed to prosper and grow. It can't just be left to fossilise. We live there; trust us on that.'
But he warned that in other areas of policy, there was still a mismatch between the Government's words and its delivery on the ground.' These include:
' The Groceries Adjudicator, long promised but still delayed, even as the NFU continues to hear that supermarkets are turning the screw on their farmer and grower suppliers;
' The provision of on-farm reservoirs, which is encouraged in the Water White Paper, but tax incentives for which have been withdrawn;
' A proposal to force farmers to take down and re-build all pre-1991 silos and slurry stores, at a cost of hundreds of millions of pounds, which runs directly counter to the Government's commitment to de-regulation.
On CAP reform, Mr Kendall said that the EU Commission had set the compass in the right direction in its proposals for reform, published in the autumn, but then set off on a different road, to somewhere else.
Addressing himself directly to EU Agriculture Commissioner, Dacian Ciolos, he said:' 'Your vision is to enable the EU to meet its own food production and climate change challenges and contribute to the needs of the rest of the world. But if you pursue your plan for a fixed seven per cent of land to be out of production, it will inevitably damage the productivity and competitiveness of Europe's farms.'
Mr Kendall pledged to continue to work with the Commission to 'improve what's on the table' and called on Mrs Spelman not to repeat the mistakes of her predecessor, Margaret Beckett, who had introduced a model of CAP reform in 2005 which left farmers in England uniquely disadvantaged.
He said to Mrs Spelman: 'Please don't come back with an agreement which paves the way for England or Wales to choose unilaterally to reduce direct payments to their farmers or gives the flexibility to impose even deeper greening here than other member states are looking for.
'Do come back with news that you've secured a more level playing field for us, and the competitiveness of farmers in England and Wales has been strengthened, not compromised.
'Achieving growth is first and foremost a challenge for us- farmers and growers- but it is also a huge challenge for the industry's science base and technology networks. Scientists tell us that the potential yield of wheat is 19 tonnes per hectare1. We're averaging less than half that right now. We've got to move quickly to make up the ground and I would say that's true for agriculture as a whole.
'Big, bold visions are only the start. What we also need are policies that will help us deliver them. That's what this conference is about. And I'm delighted to see such a massive contingent of positive and optimistic young farmers, because it's the next generation who'll be running our farms as these big challenges play out.'
Comments
No comments posted yet. Be the first to post a comment