The Government today announced its intention to change the law to clamp down on scrap metal theft in the wake of the CLA's "Scrap the Cash" campaign.
The Association, which has been campaigning for a package of measures to combat metal theft, said it was "very pleased" the Government has acted on its advice.
CLA President Harry Cotterell said: "It is excellent news Home Secretary Theresa May has announced her intention to combat metal theft through amending the Legal Aid, Sentencing and Punishment of Offenders Bill.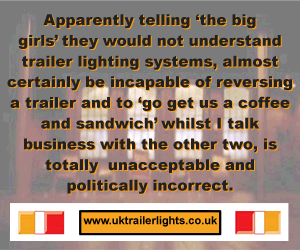 "Her proposed amendment would create a new criminal offence prohibiting cash payments for the purchase of scrap metal and significantly increase the fines for all offences under the existing Scrap Metal Dealers Act 1964 that regulates the scrap metal recycling industry. This is what the CLA's Scrap the Cash campaign has been calling for, so we consider it a very good result for the rural economy."
Mr Cotterell added: "We will, of course, keep up the pressure until the law is changed and the menace of scrap metal theft recedes."
CLA members have reported hundreds of incidences of metal thefts from their properties and complained that not enough is being done to stop gangs stealing to order because the police are not given enough power to curb the problem.
One CLA member from Anglesey reported the theft of two metal planters from outside his front door when he was in the house. The local police force told him there are at least two gangs operating on the island.
The lead roof of The Temple, a Grade II-listed holiday cottage in the heart of the Shropshire countryside, has been targeted four times over three years costing the owners almost £60,000 in replacement lead and repairs.
Furthermore, a gang stripped out the copper pipework of 16 toilets, six showers and 12 basins overnight from a campsite in Wales. The owner estimates the worth of the piping to be just £200 but he had to pay thousands of pounds to have the facilities repaired.
Comments
No comments posted yet. Be the first to post a comment