Government remains committed to TB eradication despite vote
Government remains committed to TB eradication despite vote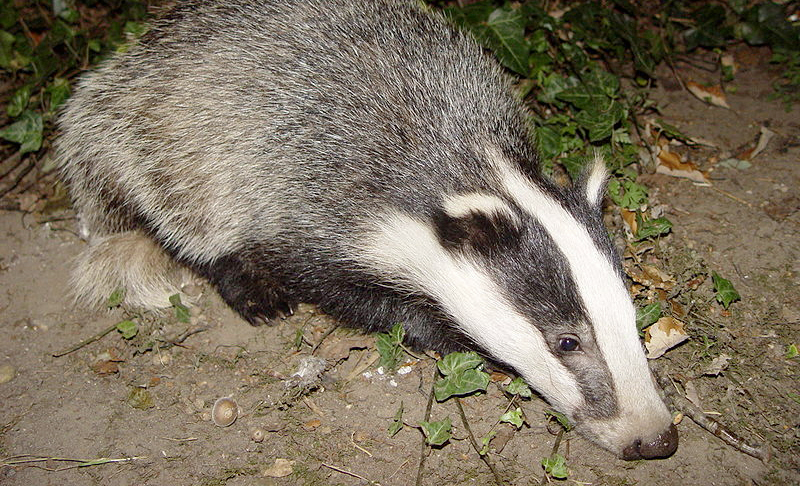 Today's backbench business debate was an opportunity for MPs to discuss the government's TB eradication programme, the NFU said today.
A vote of 147 to 28 MPs saw the motion carried that the house "notes the e-petition on the planned badger cull, which has gathered more than 150,000 signatures; and calls on the Government to stop the cull and implement the more sustainable and humane solution" to problem of TB.
Following growing public, scientific and political opposition to the badger cull, the government announced a halt to the programme which was to commence in Somerset and Gloucestershire this month.
A record number of signatures were gathered against the cull in the Number 10 e-petition in just two weeks.
The number grew to nearly 160,000 which prompted the debates in the Commons today.
"This debate offered a fresh opportunity for the serious issues of bovine TB to be re-examined" said NFU Deputy President Meurig Raymond who listened to the debate from the public gallery.
Raymond, who listened the Commons debate from the public gallery, said the NFU remained committed to the badger cull programme for England.
"TB is one of the biggest single threats to our beef and dairy farms. To be successful, all of the most recent science shows that tackling TB needs a comprehensive programme of measures that attacks this terrible disease from all sides."
"And the key conclusions in the 2011 report from the meeting of scientific experts says that reducing badger numbers will help to reduce TB in cattle by an average of 16 per cent" he said.
The RSPCA, however, expressed their 'delight' over the English badger cull delay which was made on Tuesday.
"Hopefully it marks the beginning of the end for these unscientific, foolish and cruel plans to cull badgers. We welcome this postponement, but this must not be a temporary reprieve, but must mark an end to all cull plans" said RSPCA Chief Executive Gavin Grant.
"Science, the public and MPs from all parties had said very clearly that a cull is no answer to bovine TB" Grant concluded.
The NFU accused the RSPCA of hypocrisy earlier in the month after farmers were warned that they could lose their valued Freedom Food status if they supported or allowed badger controls on their land.
NFU Director of Policy Martin Haworth said: "It looks to us like the RSPCA trying to attack farmers' businesses financially to try to stop farmers from lawfully participating in what is a sadly necessary step to tackle a devastating animal disease, just as the RSPCA has tried to do by calling on shoppers to boycott milk produced on dairy farms in the cull areas."
Meurig Raymond said tight cattle controls and increased bio-security on farms were already in place.
"Additional cattle testing will also be in place by January and we currently cull all cattle that test positive for TB."
"This meant 34,000 cattle were slaughtered before the end of their productive life in Great Britain last year alone. Farmers are doing everything they can to protect their herds from TB but in the meantime the disease continues unchecked in the surrounding wildlife" Raymond said.
The NFU wrote to Environment Secretary Owen Paterson to request that the pilot badger culls in West Somerset and West Gloucestershire go ahead in 2013.
The request followed new survey results which revealed higher than anticipated badger numbers in the two pilot areas.
Following a thorough assessment of their current capability, the NFU this informed Defra that in
light
of these new figures they could not be confident of removing the required minimum 70 per cent of the badgers in the two pilot areas this autumn.
"We know from the evidence that exists that no other country in the world has got on top of TB with cattle control measures alone when the disease has a stronghold in the wildlife as it does in England. So we do need to tackle the reservoir of TB in badgers, the proven source of TB infection in cattle" continued Meurig Raymond.
"Let me be clear. We have to begin to control this disease now. TB is getting worse not better, cattle being slaughtered are doubling in number every nine years. While the vaccination of cattle and badgers will have a part to play, again we have heard today that we are years away from either making a significant contribution to reducing the prevalence and spread of TB. We do need to continue to invest in research for a workable cattle vaccine and an oral vaccine for badgers too but while we sit and wait we condemn tens of thousands of cattle to death every year and farmers and their families to untold misery.
"Including badger controls, as part of the current TB policy, is regrettable but absolutely necessary if we are to start now to control TB and ultimately eradicate the disease from our beef and dairy herds once and for all."
Download
25-10-2012 19:28 PM | Posted by: Clued-Up
The NFU have been given a lifeline, if they could but see it. The public won't stand for a badger cull and farms and other businesses in the cull areas would have suffered hugely if it had gone ahead.

Government's been given a bloody nose for going ahead with the loathsome plan to slaughter thousands of badgers (only 1% - 2% of which are bTB infectious); it won't want to repeat the experience.

That being so, now's the time for the NFU to get the fastest possible movement on introducing the new bTB cattle vaccine and getting as much taxpayer help as they can with the costs of introducing it.
Display name

Please enter your name

Email
(optional)
Comment

Please enter your comment

Post Comment


Your comment submitted successfully.Please wait for admin approval.

Some error on your process.Please try one more time.