GRAIN MARKETS
Jonathan Lane, Gleadell Trading Manager
USDA raises US and global corn/wheat stocks - world wheat stocks projected at a 12-year high.
COCERAL raises its EU-27 soft wheat 2011/12 crop estimates to 129.64mnl/t, up from 128.39mnl/t in October.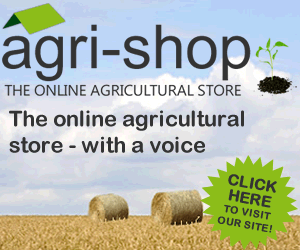 France sees 2012/13 winter wheat area at 5.06mln ha, up 1.2% on the year.
Strategie Grains sees 2012/13 EU-27 soft wheat production at 133.5mnl/t, up from 129.3mnl/t this season.
India's grain stocks as of December 1st are reported at 27.6mnl/t, substantially higher than the 11mnl/t target set by the government.
Argentine 2011/12 wheat crop estimates rose to 12.8mnl/t, from 12.5mnl/t due to improved weather.
Ukraine AgMin raises 2011/12 grain export forecast to 25-27mnl/t, from a previous estimate of 23-25mnl/t.
GASC purchases 180,000 tonnes for March shipment (Russian/Argy/French). French wheat was offered, based on our calculations, at approx '8 below true replacement.
The Canadian wheat board will ask a court to stop the federal government from ending its 68-year old grain marketing monopoly. This battle may be expected to rumble on for a while.
Kazakhstan's record wheat crop, and subsequent large scale export programme is being hindered by a transport shortage and logistical problems.
Russian wheat exports slowed down in October, with 2.36mnl/t exported compared with 3.2mnl/t in September.
UK wheat exports in October reported at 291,511 tonnes, bringing the year-to-date total to 850,531 tonnes.
Summary
The release of last week's USDA report reinforced the bearish tone to the markets, as global stocks of corn and wheat were raised. Wheat stocks, now seen at over 208mnl/t (a 12 year-high), are deemed as more than adequate and, with reports of increased wheat planting projections for the US, EU and China, points the way for another bumper crop in 2012/13 weather permitting.
The news from last week's EU summit did little or nothing to calm markets. Added to warnings from the US Federal reserve and slowing economies in Japan and China, this has provided little to lift the gloom overhanging the current global financial/economic crisis. UK wheat is in some demand in the near term but, longer term, prospects are not encouraging and we may need a fresh weather problem to kick start the market.
OILSEED MARKETS
Willie Wright, Gleadell Oilseed Trader
The final USDA report for 2011 proved to be bearish for oilseeds - global oilseed production for 2011/12 is projected at 457.6mnl/t, up 2.8mnl/t from last month.
Global soybean production is projected at 259.2mnl/t, up 0.3mln from last month, and global oilseed ending stocks are projected at 75.5mnl/t, up 1.6mln from last month.
Rapeseed had recovered '20 over the last 10 days and then had the wind taken from its sails after the USDA report. This coincided with the Prime Minister's decision to veto the European Union proposals and leave the table - currency markets reacted quickly and we saw sterling rally to 1.1930 against the Euro.
New crop rapeseed is entering a more interesting period with lower plantings in Europe, strong demand and winter weather market to get through.
We are currently seeing Eurozone debt fatigue as meeting after meeting provides nothing more than posturing rather than substance. We hear continued rumours of a large European bank default looming. With all this uncertainty in the markets, we will continue to see deleveraging of commodities for some time to come.
Comments
No comments posted yet. Be the first to post a comment