WHEAT
- USDA report US corn plantings at 17% complete, up 10% on the week, 5% planted last year, 5% average.
- USDA report winter wheat crop in good-excellent condition at 64% - up 4% on week - improved HRW ratings/declining SRW ratings. Spring wheat plantings at 37% complete - up 21% on the week - 5% planted last year, 9% average.
- Canada's 2012/13 grain and oilseed output forecast higher at 70.72mln t, compared with 65.86mln last year.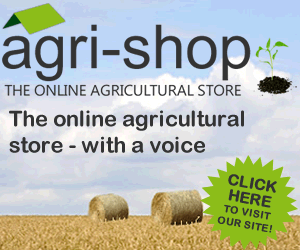 - Chinese 2012 corn acreage reported up 2.7% at 35mln hectares - production could surpass last year's record 191mln t.
- UK wheat exports reported at 1.98mln t as of end-February, compared with 2.24mln t a year ago - leaves approximately 600tmt March-June.
- Plentiful rainfall has fallen across all of the UK and it won't be long before we have had enough for now.
- French new wheat crop ratings are reported as being 62% good/excellent, compared with 75% a year ago.
- Spanish 2012/13 winter grain harvest seen down 25% at 12.72mln t, soft wheat crop estimated at 4.6mln t, down 3% from 5.96mln t last year.
- German Farm Cooperatives Association cuts its forecast for 2012 wheat harvest to 21.5mln t, from 24.2mln t estimated in March due to cold weather/dryness.
- Rail car shortage cuts Kazahkstan's grain export forecast - exports now projected at 11-12mln t against previous forecast of 15mln t.
Summary
The swift pace of current US plantings, in what remain generally favourable conditions, has seen US prices remain under pressure for most of the past week.
Improving US winter wheat crop ratings, although SRW ratings slipped last week, added to the bearish tone. Analysts are mulling over the possibility of early planted corn resulting in early harvested corn, which would ease current supply worries, leading to profit-taking.
Within the EU there is a completely different scenario with major concerns over crop conditions continuing to drive values higher. Spanish and German wheat crop estimates have been reduced, and with the already-known winter losses in France- and weather related issues in Eastern Europe - points to lower wheat estimates for 2012/13.
In addition, the technical squeeze in the old crop MATIF and LIFFE exchanges has intensified, pushing futures '7-8/t higher. Once these contracts are out of the way we may well see sense return to old crop markets.
OILSEED MARKETS
- The soybean market is consolidating after what has been a strong bull move over the last three months, prices have moved from $11.25 to $14.50 and are currently trading at $14.15 - still at the top end of the trading range. Wider economic confidence has been knocked again which has prompted some recent profit taking. China's demand for soybeans remains strong with better crush margins and rising demand for soybean meal. Exports to China are running higher than last year, with Argentina alone confirming exports to China of 26.8mln t from Sep 2011 to Feb 2012!
- Crude oil continues to slip with prices now $7 off recent highs. There has been little recent fresh news in crude - although the spat between Spain and Argentina is not going to help certain aspects of the oil market.
- Canola prices in Canada have slipped and look to have broken short term support levels at $6.18 basis May.
- Like soybeans, canola has seen a large run up from its December low and some traders will be tempted to book profits at these levels.
- Rapeseed prices are in spitting distance from the recent highs at '508.50/tonne and still look well supported. Unfortunately, UK ex farm prices have slipped due to Sterling's strength against the Euro. UK export figures released this week showed 155,000 tonnes of rapeseed shipped for February, bringing UK rapeseed exports to 670,000 tonnes this season with four months still to run in the old crop campaign.
- The new crop market has plenty of support with two independent analysts reporting a potential European rapeseed crop of 18.5mln t and 18.25mln t respectively. The bulls are winning their way in oilseeds and look set to continue for some time to come.
- The sunflower seed crop looks set to increase to 39mln t globally, 5.3mln t higher than last year. This will go some way to help satisfy demand in the oilseeds sector, but will not have a major impact in the global supply shortfall of oilseeds for the coming year.
- Macros are back and cannot be underestimated. Regardless of the strength in oilseeds, this aspect of the market could stop the oilseeds bulls in their tracks. We have already seen a gentle move to the sidelines by investors and it wouldn't take much for the market to move to a risk off environment.
Comments
No comments posted yet. Be the first to post a comment