This autumn may see a greater and more challenging aphid migration into cereal crops as a consequence of growing instances of pyrethroid resistance in the grain aphid (Sitobion avenae). This could have implications for Barley yellow dwarf virus (BYDV) control this autumn, warns HGCA and the Insecticide Resistance Action Group (IRAG).
HGCA-supported testing carried out by Rothamsted Research has shown that aphids carrying the kdr mutation – associated with resistance to pyrethroids – have increased in frequency this year. The mutation was first identified in the UK last year (mostly in East Anglia).
Two new publications have been released which will assist with management of grain aphids this autumn, including best practice measures to limit the risk of resistance and strategies that could be deployed if resistance is suspected during the autumn spraying period.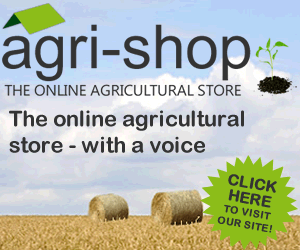 A new HGCA publication (Information Sheet 16) contains the latest information on aphid management in both cereals and oilseed rape.
A new IRAG publication provides specific advice on the control of grain aphid populations that may contain individuals with resistance to pyrethroid sprays.
The HGCA-funded work at Rothamsted helped to develop genetic testing, which enables both live and dead aphids to be screened for the mutation.
"The genetic testing uses DNA probes designed for the kdr mutation. Because reliable tests can now be performed on dead aphid samples, it allows us to better exploit the national aphid suction trap network and provide a better picture of kdr resistance across the UK," stated Miss Caroline Nicholls, HGCA Research and Knowledge Transfer Manager.
In addition to samples from UK suction traps, samples from 27 wheat farms across England and further resistance testing based on live aphid bioassays, co-ordinated by IRAG, have also shown increased levels of the mutation.
Although much of the season has not been particularly conducive to grain aphid epidemics, wet weather has created a 'green bridge' (grass weeds and volunteers) that may persist in cereal stubbles and act as a source of both aphids and virus if not adequately destroyed prior to drilling a succeeding cereal crop.
Aphids may migrate into newly-emerging cereal crops in larger numbers than usual this autumn, if the weather is conducive to successful flight, particularly with warm temperatures (over 15°c).
"Although the bird cherry–oat aphid (Rhopalosiphum padi) is usually considered to be the more important vector of BYDV, the grain aphid is also an important vector. Therefore, it is crucial to understand how best to manage grain aphids," concluded Miss Nicholls.
Comments
No comments posted yet. Be the first to post a comment