Jonathan Lane, Gleadell's trading manager, comments on grain markets:
Wheat
- USDA reports corn harvest slowed by Hurricane Isaac – 10% harvested as of 2nd September, up 6% on the week and ahead of the five year average of 3%.
- Egypt's GACS purchases 365,000t of Russian/Ukrainian/Romanian wheat for October 11-20 shipment.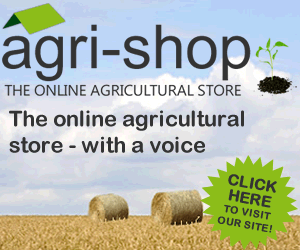 - Russian Ag Ministry confirmed last week 'no need for grain export cuts', despite a severe cut in this season's crop.
- Ukrainian conditions seen optimal to start winter grain sowings – soil moisture at highest in the last 8 years.
- Trend of higher wheat sowings to lift US area by 2mln acres – Hurricane Isaac seen improving soil moisture prior to planting.
- USDA reports US corn crop in good/excellent condition at 22%, unchanged on week – traders eyeing next week's report.
- Ukraine's 2012 grain harvest reaches 25.7mln t as of 3rd September from 67% of the planted area – 26% less than a year earlier.
- Ukraine Ag Ministry and grain traders' union have agreed a 2012/13 maximum export volume of 19.4mln t.
- Russian Ag Ministry cuts its 2012/13 grain forecast to 70-75mln t – wheat projected at 40-42mln t, down from 45mln t previously.
Summary
The UK harvest has accelerated rapidly as the spell of dry, warm weather that we wanted six weeks ago has finally arrived. But, whereas harvest in Kent is nearly completed, in Yorkshire, the North West and Scotland, there is a way to go. The HGCA confirmed early indications are that specific weight is the major problem to this year's crop, with average results so far testing at 71.9kh/hl, down from 77.5kh last year – a result at this level would be the lowest on records going back to 1977. Indeed, this average may be too high as specific weights are not improving – so far.
Millers and domestic consumers are still evaluating the crop and what they can and cannot use, and this will take time to evolve. The export market remains a complete Horlicks. Some shippers are able to load low specific weight wheat, whilst others are desperately trying to load at a min 72 kg average. Others are wondering what on earth they are going to do with the wheat bought for spot movement, but which is incapable of meeting the contractual spec the vessels are sold on. The risks of being a grain trader in conditions such as these are big, and potentially costly.
Markets have generally eased over the last week, moving lower on lacklustre export demand and categoric statements from the Russians that there is no need to adopt export curbs in the 2012/13 season. Another Egyptian tender saw the majority of the business go to the Black Sea region and, with another tender today for 20-31 October and 1-10 November shipment, it remains of interest who offers and for what position.
In summary, Russian wheat remains the cheapest and, as long as it is offered, it will find buyers! The trade still expects some sort of Russian export restrictions – but perhaps not an outright ban (there is more than one way to skin a cat), and the Ukrainian export 'agreement' that includes 4mln t of wheat still points to long term price support. However, in the short term, increased Russian offers and improved US conditions prior to winter plantings could see markets ease – but maybe not for long.
Comments
No comments posted yet. Be the first to post a comment