A crackdown is taking place in Kent to tackle an invasion of plant species which are destroying river banks and taking over native vegetation.
Giant Hogweed and Japanese Knotweed were introduced to ornamental gardens and estates in the early nineteenth century but quickly spread across the countryside.
The Medway Valley Countryside Partnership (MVCP), a not-for-profit organisation, part of Kent County Council is working, in a bid to tackle the deceptively invasive plants.
With its large flowerheads and wide leaves, Giant Hogweed lives up to its name and can reach heights of around 20ft. It may seem perfectly harmless, but it can badly burn and blister the skin if touched. Japanese Knotweed has a bamboo like appearance with white flowers and shovel-shaped leaves.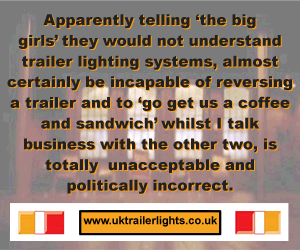 It grows up to 10cm a day and can spread by just tiny parts of the plants being broken off and discarded. Therefore it is illegal to irresponsibly dispose of the plants without first seeking professional advice.
It is illegal for landowners not to take active steps to deal with the plants on their land. If left untreated, these plants will grow rapidly along river banks, causing erosion and spreading across large areas, destroying other plants and habitats.
The MVCP's project to treat the problem now covers over 200km of riverside and by liaising with dozens of landowners, around 20,000 Giant Hogweed plants and dozens of masses of Japanese knotweed are treated every year.
Viscount De L'Isle, the Lord-Lieutenant of Kent, owns Penshurst Place Estate, which is one of the sites where Japanese Knotweed has been identified. He said: "Everyone needs to be more aware of the invasive effect of these plants on the landscape and support organisations like the Medway Valley Countryside Partnership in eliminating these extremely destructive species."
The Environment Agency has given additional funds to the MVCP to treat all the invasive plants on the Penshurst Place Estate and some other private gardens in the Penshurst area. This blanket approach on the eradication of Japanese Knotweed will begin the reduction and eventual removal in this area.
KCC Head of Countryside Access Mike Overbeke said: "Many people will have seen these plants growing in Kent's countryside unaware of the problems they cause and the cost involved in tackling them. While they are ultimately the responsibility of landowners, we want to make sure all those who enjoy exploring Kent's countryside stay alert to the risks too. It will need to be a collective effort to eradicate these species from our riverways."
Comments
No comments posted yet. Be the first to post a comment