Gleadell have released the results of their survey of Null-Lox malting barley growers in 2010. These show very positive feedback from all the growers involved as well as a good reaction from the maltsters and brewers.
"Null-Lox has been successful in the field with growers reporting positive views, and we have received an equally good feedback from end users in the maltings and the brewery," said Gleadell Agriculture's sales director, Stuart Shand. "We are pleased that the whole chain has been a great success, and from this we have seen an increase of over 300% in the area contracted for the 2011 crop."
Reporting on the main survey results, Mr Shand noted that 93% of growers reported that establishment was good, 7% said that it was average, no one reported poor establishment. 100% of growers reported that there were no agronomic and disease performance issues. When comparing harvest date to Tipple/Quench, 34% of growers reported that the Null Lox varieties were earlier, 52% of growers were similar and 14% of growers were later.
Overall, Null-Lox growers reported an average yield in 2010 of 5.43t/ha. This compares to estimated spring barley yields last year, according to Defra of 5.0t/ha for England.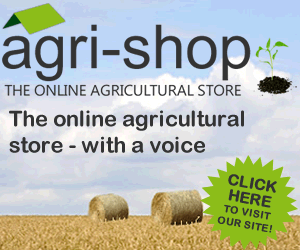 Stuart Shand stressed that Gleadell's premium over wheat futures contract has been of great benefit to Null-Lox growers: "This premium is very attractive, as well as being very competitive in the market, and it is very transparent, being linked to the wheat futures market. It also allows the grower the ability of locking into the base price whenever they feel the price is right for their business."
Agronomically, the two Null-Lox varieties already available are competitive against traditional varieties such as Tipple and Quench: Charmay has a good stiff straw which is medium in length, has good mildew resistance and is moderately susceptible to barley rust and net blotch; while Cha Cha has good stiff straw which is medium in length, good mildew and net blotch resistance, but is susceptible to barley rust.
Looking to the future, the breeding and the research teams have some very exciting new varieties in the pipeline and these will be trialled in the UK this coming season.
Stuart Shand added: "In summary, our growers and customers are delighted with Null-Lox and they have shown their commitment with an increase of acreage in prospect backed by a significant increase in tonnage projected as we go forward into 2011 and beyond."
Comments
No comments posted yet. Be the first to post a comment