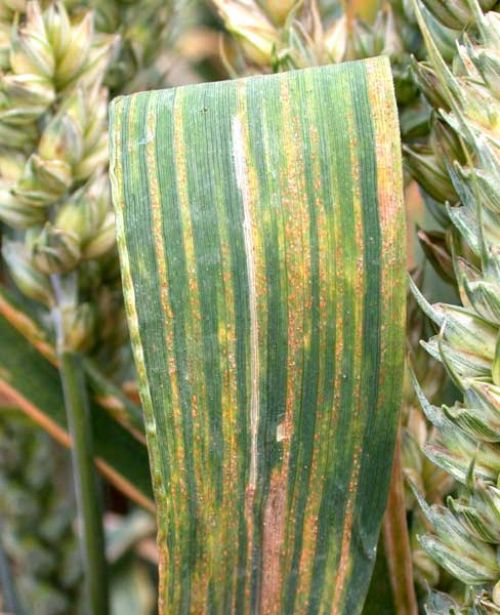 Yellow Rust
The high rust pressure currently being seen in crops across the eastern counties is causing concern for many agronomists.
Steve Baldock, independent agronomist with Prime Agriculture in Suffolk, believes that levels of yellow rust on the more susceptible varieties, particularly Oakley, are as high as he has seen. "I am seeing infections in the majority of the Oakley crops that I walk. Most of Oakley here went in after sugar beet, so it's not even limited to those crops that went in early."
"Brown rust is also present at moderate levels, and whilst we need to keep a close eye on this should the mid conditions continue – it's the yellow rust that we really need to get on top of as soon as we can - which is why I will be recommending a pre-T0 for some of these more susceptible crops."
"In easy grass weed situations, the pre-T0 may be able to be mixed with spring Atlantis. In this case the preferred product options would have to be a triazole compatible with Atlantis. However where the grass weeds are more challenging I would still aim to apply the Atlantis on its own," he says.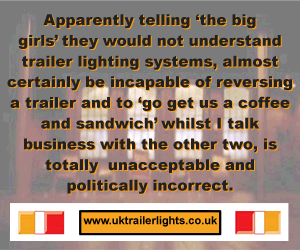 "Triazole applications at this stage will obviously also control brown rust and give some control of Septoria. Where mildew is also present Ceando might be an option. Remaining varieties that are not showing the same levels of yellow rust, whilst not needing a pre T0, will certainly warrant a robust T0 based on a mix of triazole +CTL (chlorothalonil)," he adds.
Mark Hemmant of Agrovista cautions growers against any complacency when dealing with either yellow or brown rust this spring: "We are well aware of the immediate threat from yellow rust, but we must not be complacent about the risk from brown rust. If we think back to spring 2007, where following a mild autumn and early spring, brown rust was a big problem early on in the season for susceptible varieties in the east and the south of the country. This season is looking fairly similar to date. Also worth pointing out is the shorter latent period of brown rust to yellow rust so we could have a problem on our hands pretty quickly if we do not take adequate action."
"If conditions continue as they are, I would encourage growers to get on at a pre T0 – with a low dose triazole or where crops are particularly lush and therefore at higher risk to mildew, an application of Ceando would work well. For crops less at risk to rust, then a sensible T0 at the traditional timings should be sufficient."
Comments
No comments posted yet. Be the first to post a comment