23-01-2012 13:55 PM
| News
Pembrokeshire NFU Cymru members received a riveting account of the harvesting season in the USA from local young farmer Harri Davies at a recent meeting held at Agriculture House, Haverfordwest.
Harri Davies, who recently graduated in agriculture at Harper Adams University College, is a beef and sheep farmer from Cwmbetws, Eglwyswrw and he shared his experience of working for the Frederick Harvesting Company based in Alden, Kansas. The family-owned business takes a staggering nine combines with 35ft headers, seven tractors and grain carts and 19 trucks on its harvest contracting operation which runs right through the Midwest region of the USA.
Harri experienced the whole of the USA harvest season, which starts on the Texas/Oklahoma border in May and moves through the states of Kansas, Colorado, South Dakota, North Dakota and Montana before concluding on the Canadian border at the end of November.
The new Pembrokeshire NFU Cymru County Chairman Andrew Lewis said, "It's very heartening to see that capable and enterprising local young farmers like Harri Davies are taking advantage of the fantastic opportunities that are out there to learn about farming methods in other parts of the world. In today's fast changing agricultural industry, it's vital that our young farmers gain a wider perspective to help them farm successfully in the future."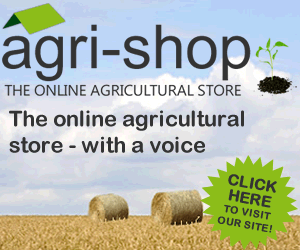 Andrew Lewis added, "I'd like to thank Harri for his fascinating presentation and talk about his great American harvesting adventure. It's clear to see that Harri has broadened his horizons and has benefitted tremendously from his experiences of agriculture abroad. We're also pleased that he has returned home to take up the reins on the family farm and we wish him well for a bright and prosperous future in the agricultural industry."
Comments
No comments posted yet. Be the first to post a comment