Across the farming industry harvest 2012 has proved to be the most challenging for a generation, but for the network of central stores operated by the Openfield Network it has demonstrated the value to growers of investing more than £65m over the past four years.
"It has been a year of extremes, but the systems we have developed in recent years have been more than up to the challenge," says Openfield head of central store development Rob Sanderson.
"The wet summer has seen the fullest test possible for the store network, not just on behalf of the 1,780 farmer members who own it, but just as importantly, the ability to out-load product to customers that meets their requirements for both quantity and quality.
"Since 2008 investments in storage, drying and processing equipment have totaled more than £65 million enabling the stores of the Openfield Network to process grain to the requirements of end users. This is where the true value lies within the supply chain and these investments are proving their worth by enabling the stores to attain better returns for their members," he adds.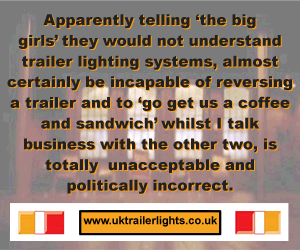 Many farmers associate central stores with little more than off-farm grain storage, but according to Rob Sanderson it represents an opportunity for farmers to move up the supply chain by supplying a food-grade ingredient ready to go straight in to the manufacturing line as soon as it is delivered.
"Central storage is about more than just off farm grain storage, it is about developing a dynamic processing and distribution capability with national reach. It can be used to complement existing farm storage where facilities are good or, as is the case for an increasing number of growers, used for the complete harvest. Being owned by farmers the model is one of cost recovery only, not shareholder profit, ensuring the added value flows back to the owners: Britain's farmers," he says.
This harvest, the 17 farmer-owned stores which span England and eastern Scotland have taken in more than one million tonnes of grain, much of it of variable quality.
"The stores have done an amazing job: specific weights have ranged from the eye-wateringly poor 52kg/hl to the quite respectable 78kg/hl, moisture levels at intake, particularly for the later harvested wheat, have often been in excess of 25% requiring driers to be carefully managed.
"Some crops have contained high levels of mycotoxins, particularly where grown after maize, while malting barley quality too has been highly variable. Throw in the issue of free fatty acid levels in Scottish oilseed rape and the scale of the challenge facing those marketing the crop becomes clear," says Rob Sanderson.
"But it is seasons such as this where the investments of the past four years are proving their worth. Prompt collection of grain from farms in ex-combine condition, free from the risk of rejection at intake, and testing of loads on an individual basis is vital if field quality is to be preserved and crops segregated and stored appropriately. The experience of the on-site staff is fundamental to managing the process in an efficient and responsive manner. Cash-flow concerns too have been considered with payment advances against the crop in store helping to avoid distress selling as other have had to do."
Investment in the store network continues and while Rob Sanderson hopes this harvest is a 'one off' he is proud of the capacity being developed and the importance attached to it by supply chain customers.
"To secure real value for members' crops the grain supply chain we operate must be robust, responsive and reliable with good relationships at every level. The infrastructure needed to do this is significant and needs to be on a scale comparable to our customers. This is where a network of stores that works together is able to secure more value for members than a small store working in isolation," says Rob Sanderson.
New intake infrastructure at Cannington Grain, on-going development at Wiltshire Grain, Woldgrain, Stratford & Ridgeway Grain were all utilised and tested to the full.
"The completion of the Angus Cereals development at Montrose, which in just 18 months has capacity for 43,000 tonnes, owes as much to the members who committed to the project as to the construction and project management team that delivered it," he says.
He believes the programme of investments in the Openfield Network over the past four years and those going forward herald a new way in which farmers interact with the grain supply chain.
"The Northants APC facility at Kettering, operated by Camgrain is a game-changer in grain supply. Phase one came on stream this harvest and now holds 45,000 tonnes of Group 1 wheat processed to food grade standard and ready for delivery to very local homes over the coming year.
"This is just the start for this new store with phase two already underway in readiness for harvest 2013 for what will in time become the processing hub for much of the wheat produced in central England and further afield," he concludes.
Comments
No comments posted yet. Be the first to post a comment