Heavy rain prompts T2 rethink
Heavy rain prompts T2 rethink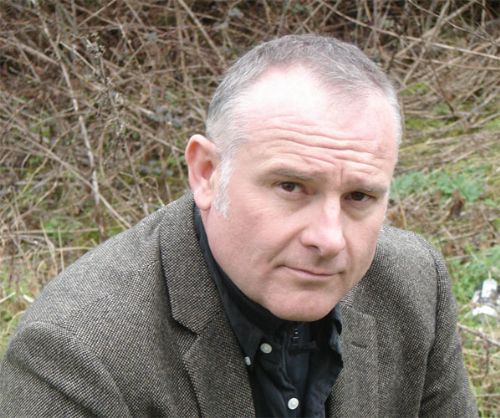 The respite from the exceptionally dry conditions of March has seen between 15-50mm of rain fall in a fortnight, bringing immediate relief to
water
stressed wheat.
The wet spell has been very welcome and timely for kick-starting crop development before yields were in danger of being badly dented suggest three independent UK agronomists.
Lincolnshire-based agronomist Sean Sparling said that the main difference over the past six weeks is that the drought has now passed into history, and "despite a hosepipe ban, it looks like we're likely to have some serious rain over the next three weeks."
"The significance of this for me is that yellow rust is no longer the main target; my main concern has now shifted to Septoria. We have to go back four or five years since the last serious Septoria pressure hit our wheat crops and I think a lot of people have forgotten how destructive it can be."
He says that the recent rainfall has been heavy enough to start spreading around the Septoria inoculum within the canopy, and with most varieties carrying moderate to high levels of this disease within the base of the crop, the recent and prolonged rainfall will only serve to spread it up the plant.
"We are back to a more traditional season, there is now a lot of Septoria on older leaves down the canopy, plus we have seen several rain events which will have increased the pressure further still."
He added that his clients have virtually completed T1 fungicide sprays, "they have been as planned - Tracker at 1.25l/ha plus or minus Bravo or azoxystrobin. This gives my growers full Septoria, rust and eyespot control as well as protection and will carry us a good four weeks to the flag leaf timing."
Bill Barr is an agronomist with Prime Agriculture in Bedfordshire and Northamptonshire, he reminded growers that 85% of varieties in the ground are vulnerable to Septoria having a resistance rating of 6 or lower. On some of his farms he suggests that T1 fungicides were applied on the early side and that with some there are concerns "because leaf 3 was not as far emerged as I would have liked."
He said that the next consideration is ensuring that the gap between T-timings is not stretched, and if it is to be careful about fungicide choice. "If it continues to rain the pressure will continue, but it will also mean that it will remain cooler and crop development will slow down. Where timings are a concern, growers may see an advantage in using Adexar at T2 because of the flexibility it offers - maybe allowing growers to apply T2s a day or two early without compromising disease control."
In terms of rates, Bill is still advocating an half to three quarter rate of Adexar or bixafen. "If growers find that they are stretching to a five week gap between T1 and T2 also consider topping up with extra epoxiconazole," he advises.
He also warns growers to keep an eye on yellow rust, "in two instances where strips or whole crops were missed at T-zero timing, the rust is still very much present. The frost has checked it, but once the weather warms after the rain it will rear its head again."
"We are seeing much more Septoria pressure than in previous years but don't lose sight of yellow rust, particularly given the susceptibility of the varieties in the ground."
Richard Alderman of Crop Management Partners covers Hampshire, West Sussex and Wiltshire, he said that T0s have proved very useful in helping to dampen disease, with many growers taking the opportunity to protect against rust, Septoria and mildew. "In current conditions where timely applications will be more tricky, the T0s applied could prove to be an important insurance spray."
He added that "T1s have been applied on forward crops recently, although others now have leaf 3 emerged and the weather is hampering application. If the weather delays application further, I am inclined to increase triazole rates to enhance kick back at T1 (75% dose), to enhance septoria control in particular. If the combination of continued catchy weather hampers T1 applications and disease development is sustained, triazole rates will need to be robust (epoxiconazole or prothioconazole)".
"At T2, the evidence seems to suggest Adexar is the more eradicant SDHI, so for those crops where T1's were delayed, it may well be worth considering Adexar, especially if you are chasing disease. On rust susceptible varieties, or where rust has not been brought under control I will recommend adding a strobilurin. I'd also advise growers to keep one eye on brown rust ratings in case conditions do turn drier and warmer; again use a strobilurin if necessary."
Sean Sparling suggests that his T2 choice will be a three quarter dose triazole plus SDHI has not altered - either 1-1.25 litres/hectare of bixafen or 1.25-1.5 l/ha Adexar, depending upon the disease pressure. I still feel that the inclusion of strob with the flag leaf fungicide is not a bad idea. Last year I included 0.25//ha of Comet with my SDHI based flag spray and had one of the best harvests I've ever had."
He still feels that a minimum dose of 0.75l/ha of triazole should be used at T2, even (and especially) where SDHI's are being applied as a partner product. "The pressure from Septoria this season could be massive - it is after all the first wet spring that we have had for five years - and even though the SDHI's appear to be exceptional on Septoria in their own right, we must ensure that they stay that way by partnering them with a robust dose of triazole."
"It is also clear that SDHI's are bringing more to the party than just disease control, and I will be advising my growers to go down the SDHI route for this flag leaf spray, just as I did last year - it appears to be a guaranteed yield hike over and above strobilurin plus triazole standards - and as an agronomist with my clients profit margins firmly fixed in my mind, I would be doing them a disservice if I ignored that."
"As far as varieties go, much of my wheat acreage is down to Oakley, Conqueror, Invicta, Warrior, Claire, Duxford, Humber, Solstice, Sterling and Gallant. My feeling is, that even though there are variations in the tolerance to Septoria and other diseases of these varieties, the new generation of SDHI fungicides will deliver both exceptional disease control and exceptional yield if last year is anything to go by - if I'm spending an additional £5 and getting £50-75 back then I'm going to apply these fungicides across the board to my wheats, irrespective of varietal characteristics. Last year was not a particularly disease ridden one, and the yields which came following the use of SDHI's showed me that the results from trials are most definitely being reflected in the field."
A recent survey conducted by BASF found that 78% of growers plan to use Adexar this season, with 46% planning to apply bixafen and 27% opting for isopyrazam.
Download

No comments posted yet. Be the first to post a comment
Display name

Please enter your name

Email
(optional)
Comment

Please enter your comment

Post Comment


Your comment submitted successfully.Please wait for admin approval.

Some error on your process.Please try one more time.