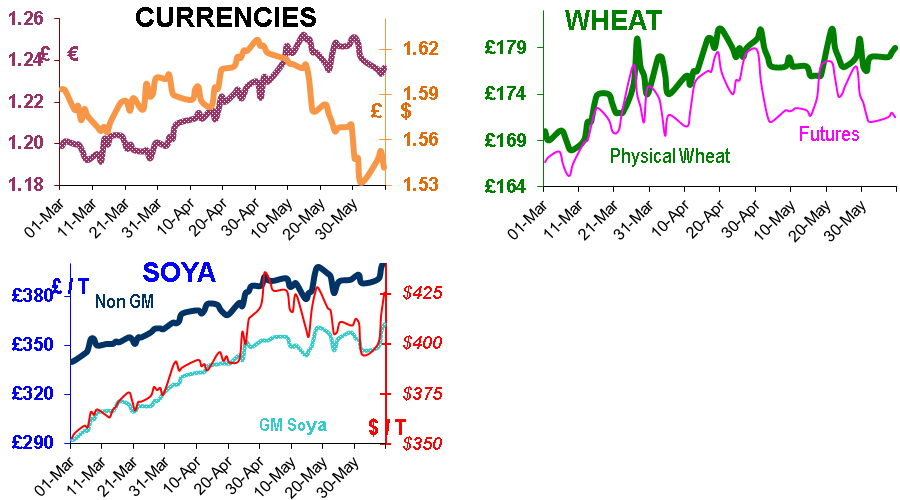 As this has been a short trading week, this will be a short report - the London exchanges were closed on Monday and Tuesday.
Old crop wheat, July futures, have been trading between £170 and £179 since mid-March. 
Judging from the number of phone calls received from people trying to sell wheat, most of the buyers have covered to August, therefore old crop wheat could weaken towards harvest.  Similarly new crop wheat, November futures, has been trading at £155 plus/minus £8/t most of this calendar year. 
It is difficult to determine a trend for old crop wheat, so if we look to US maize for inspiration, maize has been in gentle decline for 12 months.  A bumper crop of US maize is expected this autumn which should help pressurise cereal prices in the long term.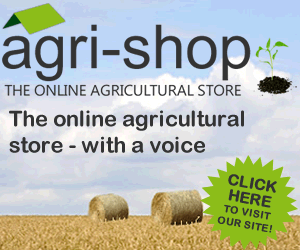 It has rained in Russia for the past couple of weeks, so the dryness problem has been washed away.  The Russian harvest this year should be 88mt grain of which 54mt is wheat, and it should export 18mt grain this season (27mt this past season).
Soya bean meal peaked at about $435/short ton in early May, declined to about $395 earlier this week, but jumped up to $425 in the last two days. 
The reasons are difficult to determine, but dryness is creeping into the Mid-west as the soya crop now needs moisture to germinate. 
Fundamentally, soya will be tight until the South American new crop, unless double cropping in the US takes off (US soya planted immediately after the wheat harvest). 
China bought 120,000t of old crop soya, and strikes in Argentina added a bit of salt and pepper to the story.  The funds, hungry for a story bought it, and felt much happier when China announced a 0.25% cut in interest rates to stimulate the economy (lending rate 6.3%, deposit rate 3.25%); the theory being that QE3 becomes more likely.  China should import 57mt soya next year (55mt this year) due to a poorer domestic harvest.
The financial houses are apparently reassessing commodities as an 'asset class'.  The agricultural markets attracted attention in the last credit crunch when it was realised that they had risen 600% in the 10 years to 2008.  Since then, commodities have 'failed to deliver', and volatility makes entry and exit timing very difficult. 
So commodities are losing their sex appeal [thank goodness], and some banks are slimming their commodity divisions.
Comments
No comments posted yet. Be the first to post a comment