Jonathan Lane, Gleadell's trading manager, comments on grain markets:
Wheat
- USDA reports corn crop harvest at 54% complete, up 15 points on the week and against the 20% average.
- USDA reports US winter wheat plantings at 40% complete, up 15 points on the week and against the 43% average.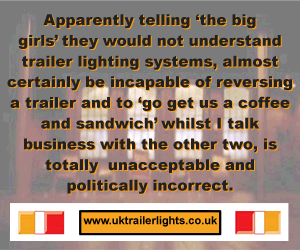 - Egypt's GASC purchases 240,000t (180,000t French/60,000t Argentinian) wheat for Dec 11-20 shipment – no Russian wheat offered.
- USDA report 2011/12 closing corn/wheat stocks lower than expected – demand is not being rationed at higher prices.
- Ukraine wheat exports reported a/o Oct 1st at 2.6mln t – this is against the agreed export limit of 4mln t for the season.
- Russian grain exports reported a/o Oct 4th at 7.5mln t – Ag Ministry estimates total export availability at 10- 14mln t.
- IGC cuts 2012/13 global corn and wheat production (both down by 5mln t) – stocks also lowered whilst Coceral cuts EU-27 2012/13 soft wheat crop to 124.7mln t – also lowers corn crop to 56mln t.
Summary
UK grain trade continues to deliberate over this year's lower quality harvest which is posing many problems for all sectors of the grain trade.
Consumption homes have been 'trying to adapt' to the lower specific weights with various levels of success, leading to some relaxation on acceptance levels. However, in the milling sector it is apparent that extraction rates are lower - increasing running hours and costs to produce the same volume of flour as last season.
EU markets continued to be caught between the weaker US markets and bullish optimism over exports as supplies from within the Black Sea decline. The recent tender to Egypt found another supplier (Argentina) but the majority of the trade was French origin. With increasing talk of export curbs needed for Russia / Ukraine in 2013, EU wheat looks underpinned.
Global markets supported at the end of last week by the bullish USDA quarterly stocks report, have drifted off the highs pressured by the pace of on-going US harvest, weather prospects in relationship to plantings and still concerns over the EU debt crisis, especially within Spain. Market fundamentals remain supportive, but short-term market may drift lower.
Oilseeds
Soybeans have continued to come under pressure this week with managed money funds exiting positions. Last Friday the USDA reported higher than expected ending stocks figure, and yield forecasts were revised upwards this week by US analysts. With the US soybean harvest around 40% complete, we continue to see farmer selling in the US and reports of better than expected yields.
Planting conditions in South America have been reported as good this week with an increase in rainfall. We expect to see the recent volatility continue as we head into next week's USDA S&D report. Weak economic data from China has also added a bearish tone to the soybean market.
The MATIF rapeseed market has been volatile this week with daily price moves of €8-12 making a difficult and unpredictable market to trade. As a result, the UK market has been very quiet. Rapeseed has continued to edge lower throughout the week following soybeans and palm oil. Although prices could be pressured further in the USDA report next week, underlying fundamentals remain bullish.
Comments
No comments posted yet. Be the first to post a comment