This was the question posed recently by a Ranger reader and I am sure echoes the concerns of many producers, even though we have discussed the ongoing challenge of IB infection in these columns on several occasions.
One of the most important characteristics of IB is that it exists in many different serotypes or variants. Some are more closely related than others and new variants seem to pop up with monotonous regularity. You need the diligence of a stamp collector to categorise them all, but the table opposite shows some of the variants and vaccines currently available.
IB is classically a respiratory disease (as its name suggests) but once in the bird it can move to the ovary, oviduct, kidneys or intestine where it can either cause further damage or remain dormant to cause problems later.
The key to good control is to choose a vaccination programme that protects your birds against all the likely challenges in your area, without interfering with the rest of your vaccination programme or risk damaging egg production or quality, and all at minimal cost...quite a tall order!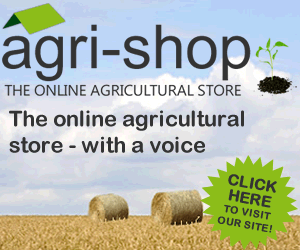 Although the disease of IB was first recognised in 1931 and has now had its 'three score years and ten', it is probably still the biggest potential disease headache for commercial egg layers.
The virus is highly contagious and spreads by aerosol droplets. It enters the bird through the respiratory tract (eyes, nose and windpipe) and then settles in either the reproductive tract, kidney or intestine. Any vaccination programme must give the bird protection in the respiratory tract and bloodstream to keep the virus out.
How can we achieve this in practice?
It is impossible in one short article to detail a programme which will suit all farms and all disease challenges. However, a few key points to remember are:
Give your pullets all the ammunition to fight disease by:
Good even weight at point of lay.
An improving plane of nutrition closely matched to predicted and achieved production.
Good provision of feeder and drinker space to prevent competition and stress.
A comfortable environment with good air quality supplying fresh air in the house with low ammonia (ammonia can have a potent damaging effect on the upper respiratory tract, allowing a range of respiratory viruses easy access).
Reduce the contributory effects of other diseases by control or exclusion (eg freedom from worm burdens on arrival and attempted sourcing of MS free stock).
A well structured vaccination programme in rear to protect birds against the expected (and even unexpected!) challenges in lay.
IB Viruses
M41 Classical Massachusetts IB type strain
H120 Classical IB vaccine strain
793B Newer variant found in layers & broilers
4/91 793B type vaccine strain
CR88 793B type vaccine strain
Arkansas DPI 793B type vaccine strain
D1466 So called older 'Dutch' strain
D274 So called older 'Dutch' strain
42/96 Newer variant found in layers (similiar to Dutch variant D1466)
IB vaccines (live)
Nobilis H120 (Intervet) H120 type
Nobilis Ma5 (Intervet) H120 type
Poulvac H120 (Fort Dodge) H120 type
Poulvac IBMM (Fort Dodge) H120 type (modified)
Nobilis 4/91 (Intervet) 793B type
Gallivac IB88 ( Merial) 793B type
IBMM+ARK (Fort Dodge) IBMM & Arkansas combined
IB Primer (Fort Dodge) H120 & D274 types combined
IB vaccines (killed)
Various combination inactivated (killed) vaccines are available
Make sure you and your veterinary surgeon know the full details of the rearing vaccination programme, including dates, vaccines used and blood antibody responses.
Make sure you and your veterinary surgeon know the full details of the rearing vaccination programme, including dates, vaccines used and blood antibody responses.
The decision to use some or all the vaccines listed above depends on getting the right information from your rearer and knowing the disease history of your site and the locality. Your veterinary surgeon is the ideal partner to advise on this.
As the question posed at the beginning of this article hinted at, there is still ongoing discussion on the need to supplement the 'conventional' rearing vaccination programme.
There is certainly anecdotal evidence that using classical or newer variant live vaccines administered by spray or drinking water to birds whilst in lay has had beneficial effects on preventing blips in production and quality. One could also
argue on scientific grounds that in well vaccinated pullets giving such vaccines can help to 'top up' protection and guard against hefty challenges in lay without causing any problems caused by the vaccines themselves.
However, what must be considered is that we may be dealing with multi-age laying sites, variable immune responses, variable environmental control, adverse weather conditions and hence air quality and background disease challenges or MS contamination.
So the message is clear. Get informed and be prepared. Know what is going on disease-wise in your area, know what programme your birds have had in rear and discuss with your veterinary surgeon the options for producing the best preventive strategy for your farm. This may or may not include live vaccination in lay.
Remember that new strains of Infectious bronchitis virus are likely to appear as time goes by. I am sure that enterprising vaccine companies will continue to produce new vaccines to add to your armoury.
By being informed and prepared, you will be able to make the best use of such products and be doing all you can to prevent the adverse effects of this challenging virus.
Comments
No comments posted yet. Be the first to post a comment