Ingfield Farm Shop in Southowram, West Yorkshire has reached the finals of the prestigious Farm Retail Awards from the National Farmers' Retail & Markets Association (FARMA). The farm shop will be competing with just four other selected farm retailers across the UK for the title of Best On-Farm Butchery. The winner will be announced on 11 November 2008.
Ingfield farm shop is situated at the heart of Southowram village, bringing fresh local food straight to local people. The butchery is central to the shop, offering Calderdale pork, lamb and beef, matured for a minimum of 21 days for tenderness and flavour. Food miles are kept to a minimum as the abattoir is just 4 miles away from the farm shop. The expert butchers produce over 30 different varieties of sausages, dry cured bacon and gammon, plus a range of burgers, kebabs, pies, pasties and potted meat. They can also offer tips and advice on preparing and cooking any cut on display.
Margaret Bamford, who runs the farm shop, commented, "We are so pleased to have reached the finals of these awards. We are proud to be offering top quality food, especially meat, at affordable prices, and with excellent customer service. The butchery is very popular with people in the village, as well as visitors from outside, and it creates quite a buzz in the shop on some days! We are very excited that Ingfield farm shop has been chosen as a potential national winner."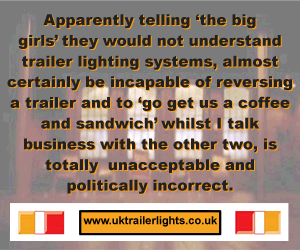 In the stages completed so far, a detailed entry form was submitted followed by FARMA sending in a 'mystery shopper' to produce a report of both the farm shop and the café-restaurant; in next stage, the farm shop will be visited and assessed by others from the farm retailing sector. 'This is what makes the FARMA Awards unique,' said Rita Exner, FARMA Secretary. 'A customer's experience of their farm shop visit is clearly important, but at this stage we are looking for first-class retailing and management skills combined with a passion for own and local produce. Ingfield farm shop has been recognised as such a retailer, and should be very proud to have reached the national finals in these Awards.'
Comments
No comments posted yet. Be the first to post a comment